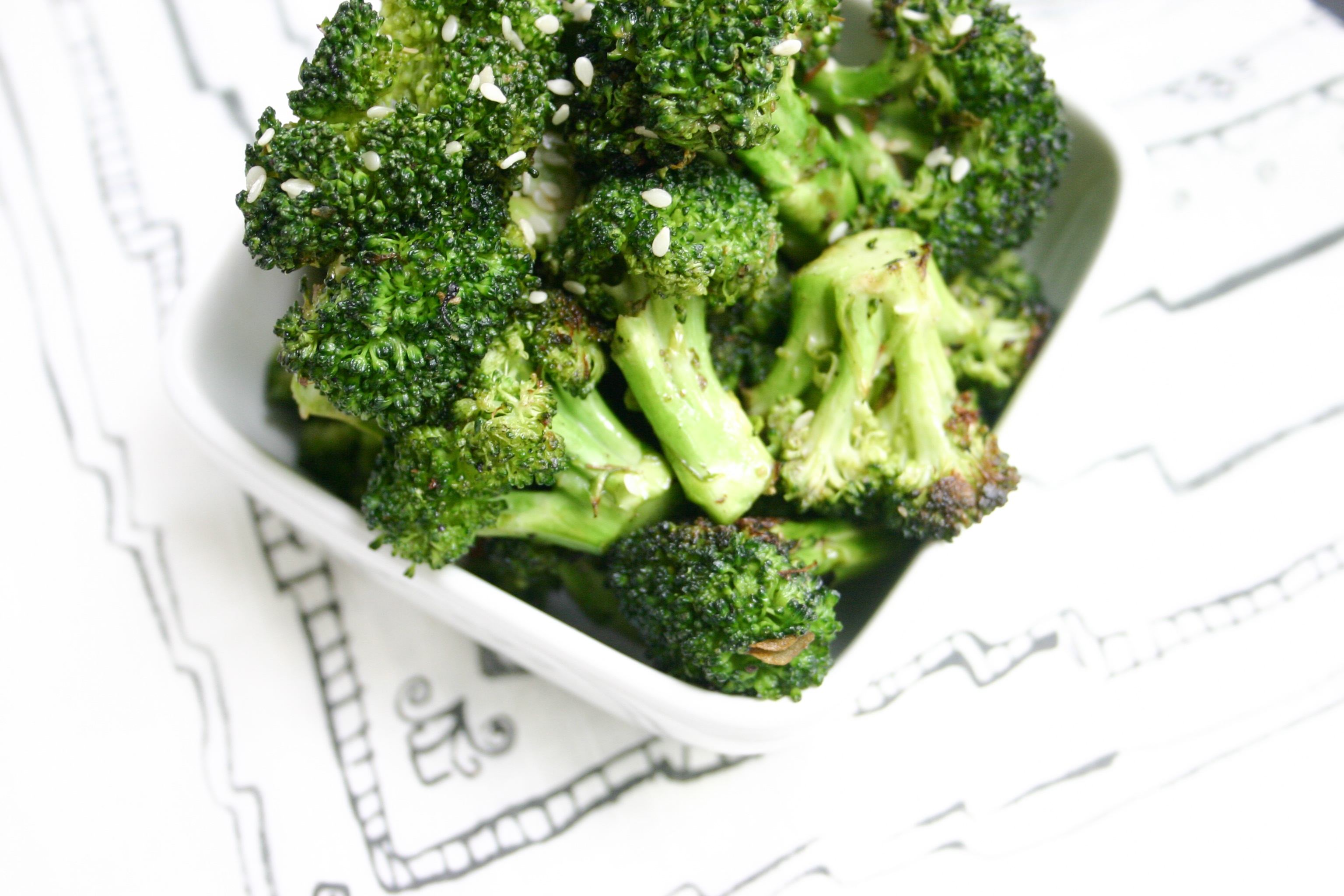 Grilling is one of my favorite ways to cook and has been for many years. I'm that woman who doesn't let her husband grill and not because he isn't capable – I just really love it. I started grilling when I was about 16 and instantly fell in love. I've used gas grills, charcoal grills, smokers etc. I don't really have a grilling "season." My philosophy when it comes to grilling is kind of like the post office – "Neither snow nor rain nor heat nor gloom of night." I usually grill all year along but warmer days definitely make it much more enjoyable and this is one of my favorite things to make.
Broccoli is actually not one of my favorite vegetables usually but I really love it when it's grilled. It brings out this entirely different flavor. It has a more nutty and savory flavor. This recipe can technically be done in the oven but it definitely won't have the same flavor profile. So if you have a grill than I recommend giving it a try. I think you will love it! Enjoy!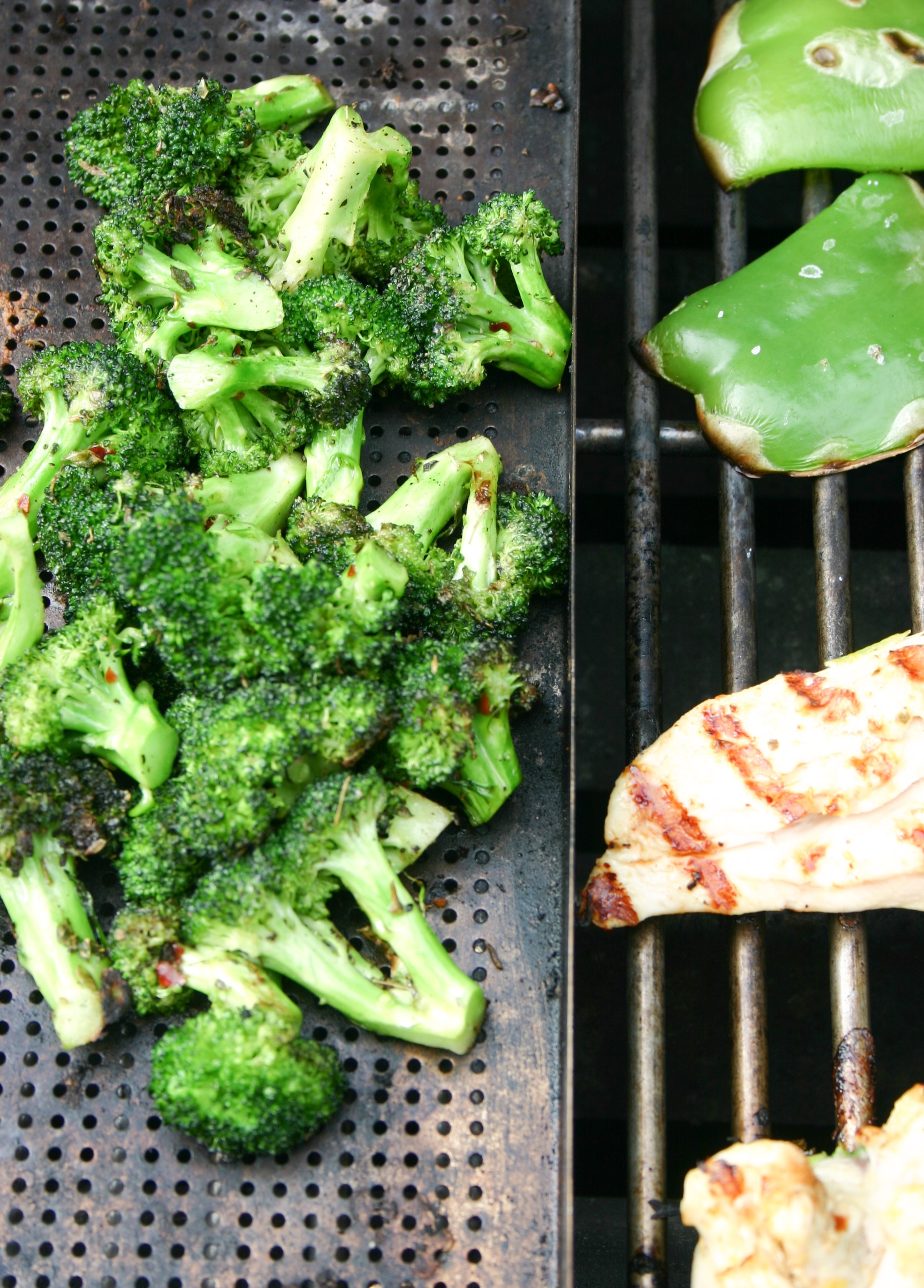 Print Grilled Broccoli
Prep Time:

5

Cook Time:

10

Total Time:

15
---
1

head of broccoli, chopped

1

Tbls olive oil

1 tsp

salt

½ tsp

black pepper

½ tsp

dried oregano

1/8 tsp

red pepper flakes
Sesame seeds (optional topping)
---
Instructions
Preheat grill to 475 or place on medium/high heat.
Cut the broccoli into florets and put in to a large Ziploc bag or bowl. Toss with olive oil and seasonings.
Throw the broccoli on the grill in a vegetable tray or you can use an extra thick aluminum foil. Let it cook for about 10 minutes (give or take a few minutes) and be sure to flip broccoli over half-way through cooking.
Pull it off the grill and enjoy!
---
---