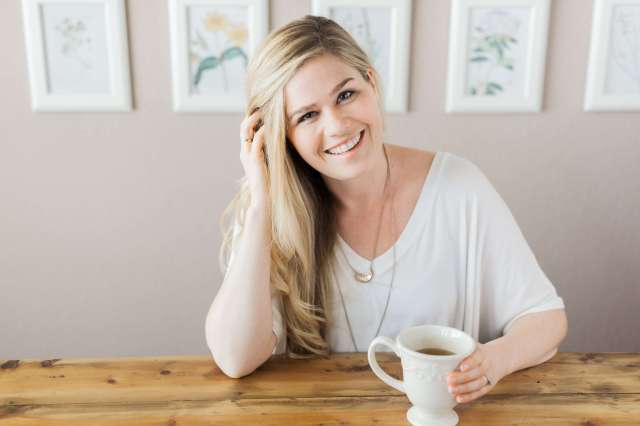 Hey there! I'm Jessi.
I am a blogger, food photographer and recipe developer based out of Nashville.
Food has always been at the center of my life. I love its ability to connect us to ourselves and others in our life.
Here on Jessi's Kitchen, you will find delicious seasonal recipes and desserts made with flavorful flours and alternative ingredients.
Also, because of my passion for food photography, I will share some tips + tricks for photographing food along the way.
I grew up sitting on the kitchen counter in our home always covered in flour. It was nothing fancy or healthy, but food was always a significant part of our lives. My mom simply loved to bake and made the best rolls and cookies you will ever eat. Because my parents loved to help the youth in our community, our home was a revolving door of hungry high school kids, college students from the university down the road, and friends who wanted to pop in to say hi… and usually snag a baked good my mom was working on.
I have always been drawn to the connection and joy that food brought to our lives. The conversations and laughter that would inevitably arise when people were gathered around the table eating a delicious meal or just snacking on a fresh plate of cookies was never just because of the good food, but how the food brought everyone together.
My high school years were filled with a lot of ups and downs. Food began to fill a different need in my life as it became an unexpected form of therapy for me. It was an amazing way to occupy my mind and hands. I was drawn to the creative beauty of food, the unpredictability of fire, the art of presenting an appetizing meal and the pride of eating something amazing I made.
My love of cooking and creating continued to grow into my adult life. I didn't realize until much later what cooking had really done for me.
It grounded me and saved me during such a difficult time.
It was a constant. It was something I could control. It was healing.
My dream for Jessi's Kitchen is to create a culture that encourages people to embrace food as a means to connect us to ourselves and also the people we love through beautiful and flavorful recipes. Food is meant to be shared. I hope as you cook through my recipes you begin sharing what you create and strengthen- or even create- new friendships as a result.
I love to cook many different types of meals but I absolutely love to highlight seasonal recipes from food that grows in my own community. I want to create recipes that are equally beautiful and flavorful for you to enjoy each season.
One of my other passions for Jessi's Kitchen is dessert. Here you can find enticing, delicious desserts made with alternative ingredients and flavorful flours that can be enjoyed for celebrations, shared with friends or even just made for the casual craving!