My top recommendations for food photography gear and creating a flawless Food Photography Setup at home. Also, my personal setup for shooting food photos.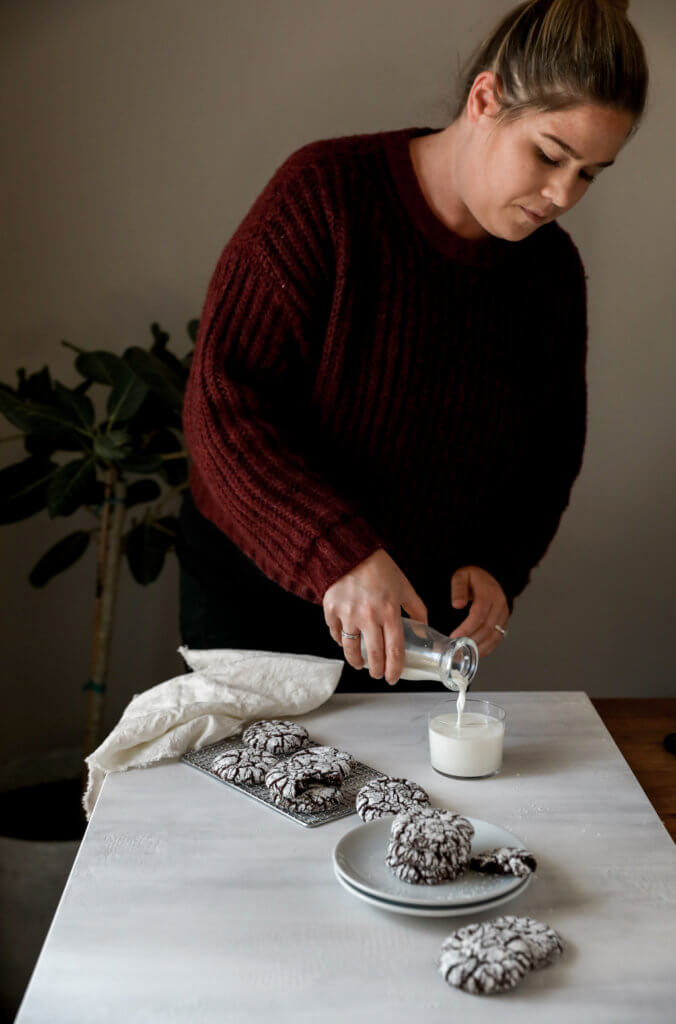 My photography setup has varied a bit over the years as I have continued to improve my skill and started to earn more money and the means to upgrade some of my gear.
With that being said – don't feel like you have to have the top-of-the-line camera immediately if it doesn't fit in your budget.
Start with what you have and what is within your means. You can even do some really great images with phones these days.
Furthermore, mastering compositions and lighting will get you a lot farther than spending thousands of dollars on a camera immediately.
I started shooting on a Cannon 60D with a 50mm lens that someone let me borrow and it was a great starter set for me.
Here is the current food photography gear I use when shooting at home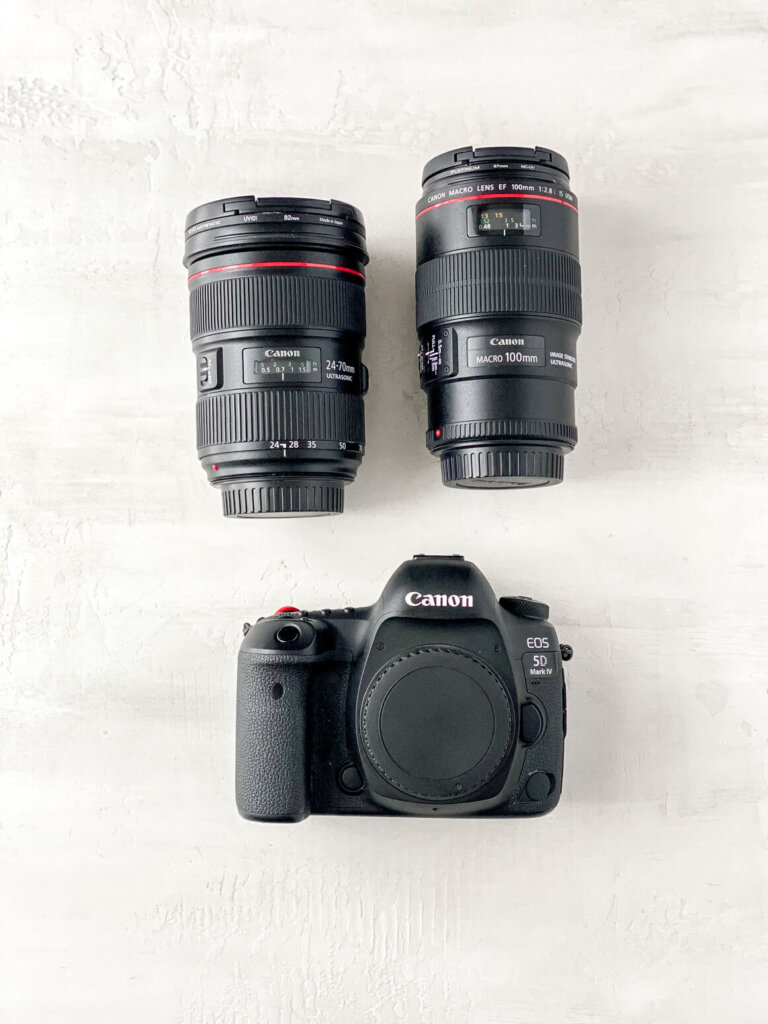 My Food Photography Gear
Manfrotto Tripod with Head Attachment
White boards
Adobe Lightroom Classic (editing)
Note: The links above are affiliate links that I receive a small commission from that keep this website running. Thank you for your support.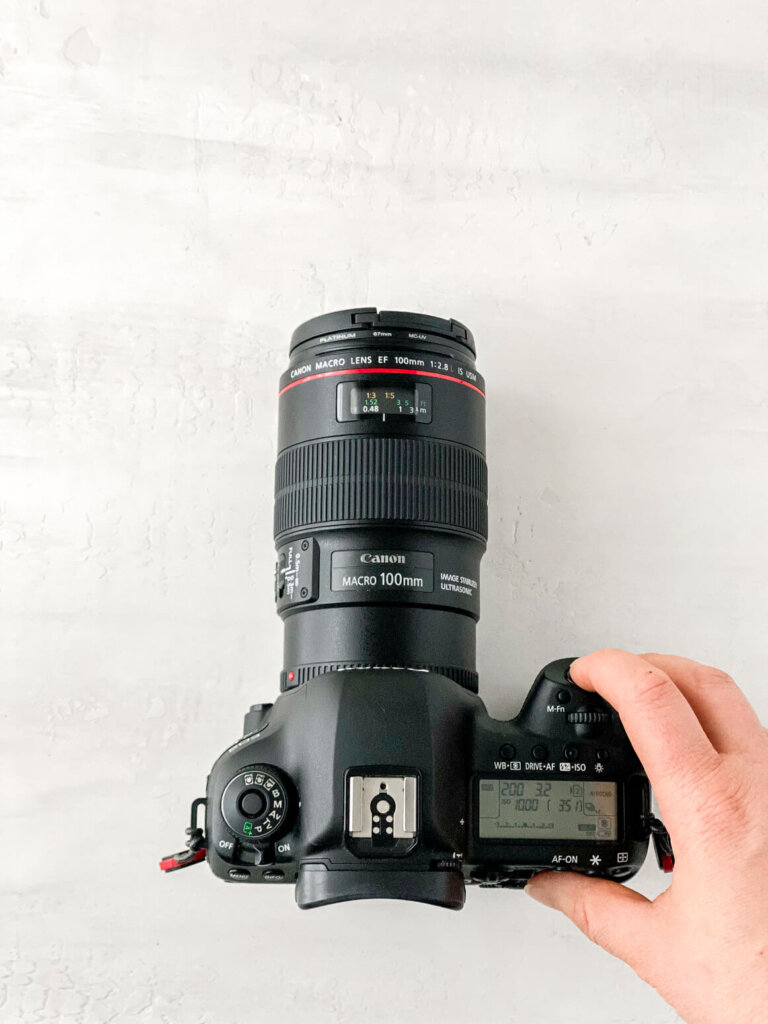 My Top Recommendations for Food Photography Gear
A DSLR Camera: I use cannon cameras but there are many options out that can fit your budget, preference and needs.
Versatile lens: A 50mm is a great, affordable option. Personally, I love the versatility of the 24-70mm lens and I adore the 100mm macro lens because it is incredibly beautiful when photographing details in food.
Tripod: I use Manfrotto tripod (see link above) and it is GOLD.
You want to use a tripod to make sure your camera is still which is especially important when doing pour shots. I would recommend spending a little extra money to get a good tripod. The difference is noticeable.
Wireless Remote Control (for cannon): This is incredibly important if you have want to do action or shots with hands etc. My current DSLR camera has wifi capability so I use the remote setting on my phone.
If your digital camera doesn't have that capability, I recommend getting a wireless remote control
Additional Food Photography Gear
Diffuser: You will need some sort of diffuser as you photograph food. I have THIS one I bought of Amazon years ago and some sheer curtains in my living room I use.
Above all, harsh light doesn't looks good in food photos. Diffusers helps create a soft light that is much more appealing to the eye.
White Boards (reflector boards): this one of my cheap photography hacks to help bounce light. I go to a craft store and buy some cheap $0.99 cent white foam boards and use those to help soften my shadows and bounce light.
There are options out there for real reflector boards. This is just personally what I like to do.
Adobe Lightroom CC – my go-to spot for editing photos. Don't underestimate the power and art that goes in to editing your food photos. It is worth spending extra time to learn how to do that.
Start Where You Are
One final reminder to start photographing food where you are. The gear list above came together over years of working.
Food photography gear is important. However, you can still learn and hone a skill without top of the line gear.
Be sure to check out my other Food Photography Resources
The Best Food Photography Resources for Beginners.
How to Find Food Photography Backdrops on Any Budget