Some of my favorite go-to stores for food photography props plus some tips for what to look for when buying props for food photography.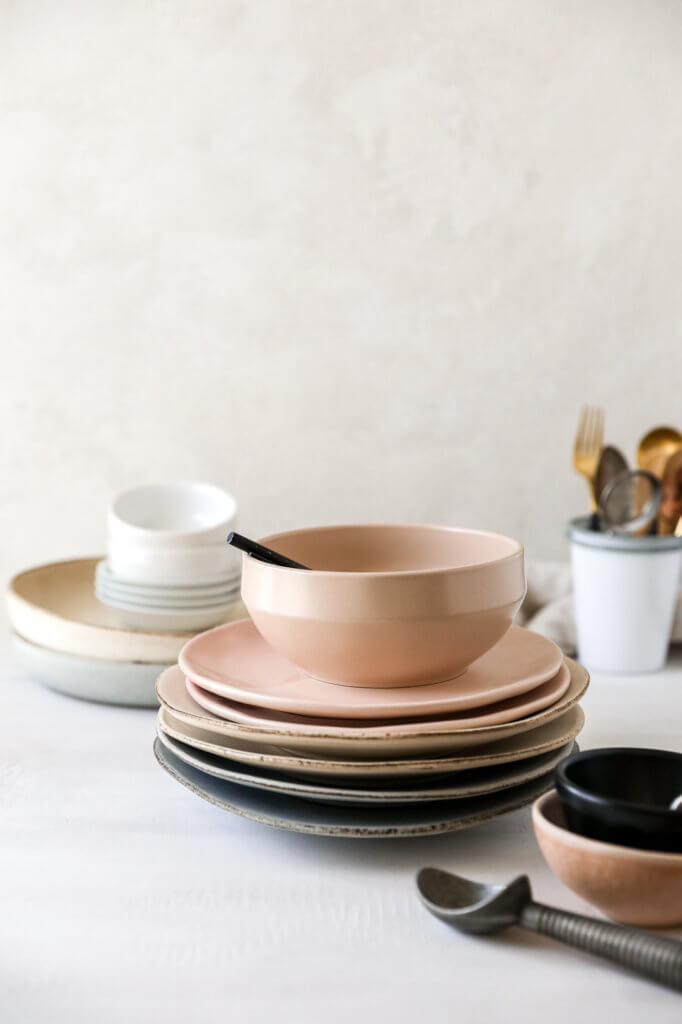 I will say that there is a lot of personal taste that goes in to buying food photography props but I will share some of the tips I have learned over the years so you can get the most out of your prop collection.
Smaller is Better
Let me explain. When you are photographing food on a plate, bowl or pan you don't want the prop to be incredibly large. It will make the food seem really small, empty and not very appetizing.
I would recommend using salad and appetizer plates instead of a dinner plate. There are times that a dinner plate is necessary, but I've found that you can use large dinner plates more as a server instead of regular dinner plate.
The same goes for things like cake stands, bowls, glasses and mugs. Smaller is often better with food photography props.
Neutral Colors
Okay, now this is going to be a little bit of personal preference, but I believe in letting the food be the center of attention. In order for that to happen you need to make sure that the food is the focal point for the eye and having neutral props helps you convey that.
I usually stick within the family of white, beige, grey, blush, blue, natural wood and black (sparingly). That way I can have all these beautiful foods I photograph really pop off these subtle surfaces and your eye is drawn to that instead of a colorful plate or linen.
Now there are times you want colorful food photography props for a full styled scene and all the color, linens and dishes works but my recommendation is just to not overdo it.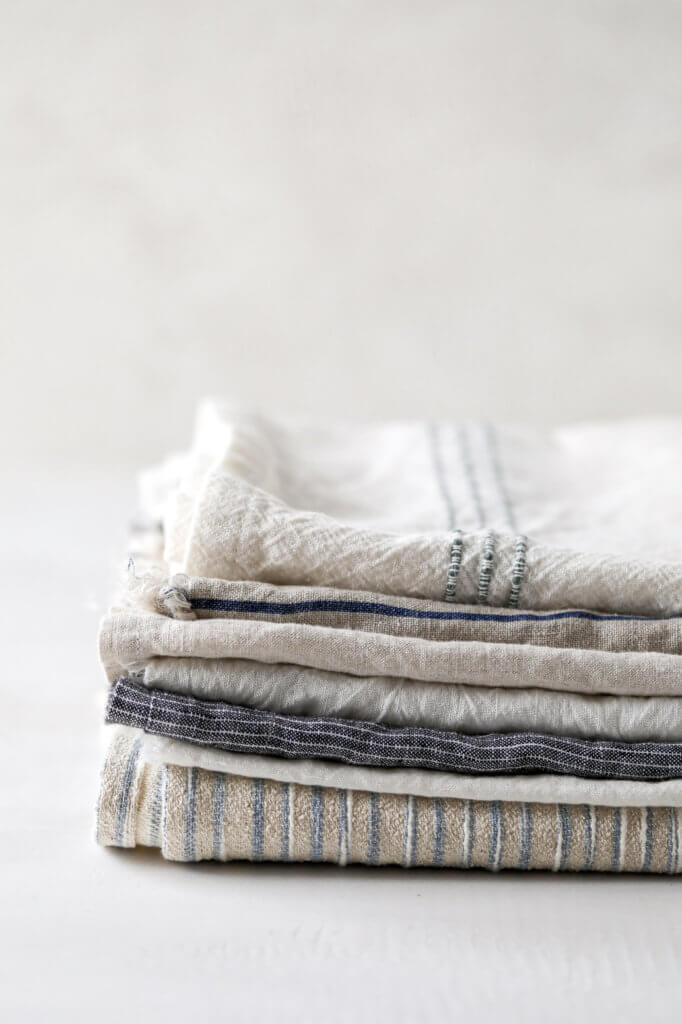 Use Linens
Linens are a must when it comes to food photography props and can add a lot of texture and dimension to a photo. I don't believe you need a million different kinds to take good photos. I would recommend having 4-5 neutral linens that you can use with a variety of different shoots. Look for neutral colors, stripes and good textures.
Add Small Dimensions of Color
The areas where I do like to add some color or dimension is with small food photography props like flatware, bowls, fresh flowers, greenery or even food. This allows you to bring some contrast into the image without it being too distracting. What you use and how much of it really depends on your style and the story you are trying to convey.
Buy Food Photography Props in sets of Two
Whenever I find prop pieces I really like I always buy at least two of them. Often times food photography shoots have more than one plate, bowl etc so at a minimum you usually need two. There are times I need more but I find that if I have a minimum of two that I can get by with that so I can keep my expenses lower on a project.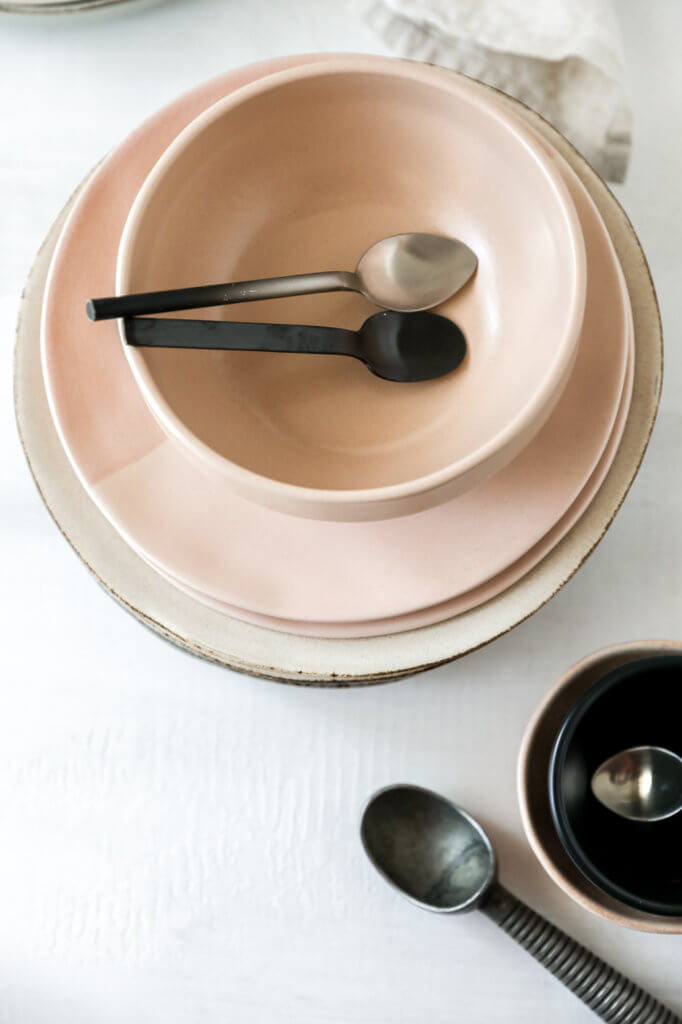 Where to Buy Food Photography Props
Some of my go-to stores that usually have affordable pieces and lots of sales are
Where to Buy Food Photography Props

CB2 (my go-to for cocktail glasses)

Crate & Barrel (hello neutral dishes)

Anthropologie (who doesn't love their stuff?)

Target

Etsy (great for artisan shops with more unique & textured pieces. I have gotten some fantastic pieces from LN Pottery.)

Local stores (I am ALL for shopping local so keep an eye out at local bakeries, coffee shops or boutiques that sell handmade pottery and ceramics.
As you grow into your personal style you will begin to figure out what food photography props suite you the most. However, I will say that you don't need to buy ALL the things in order to take great photos. Get some good staple pieces and then you can grow from there.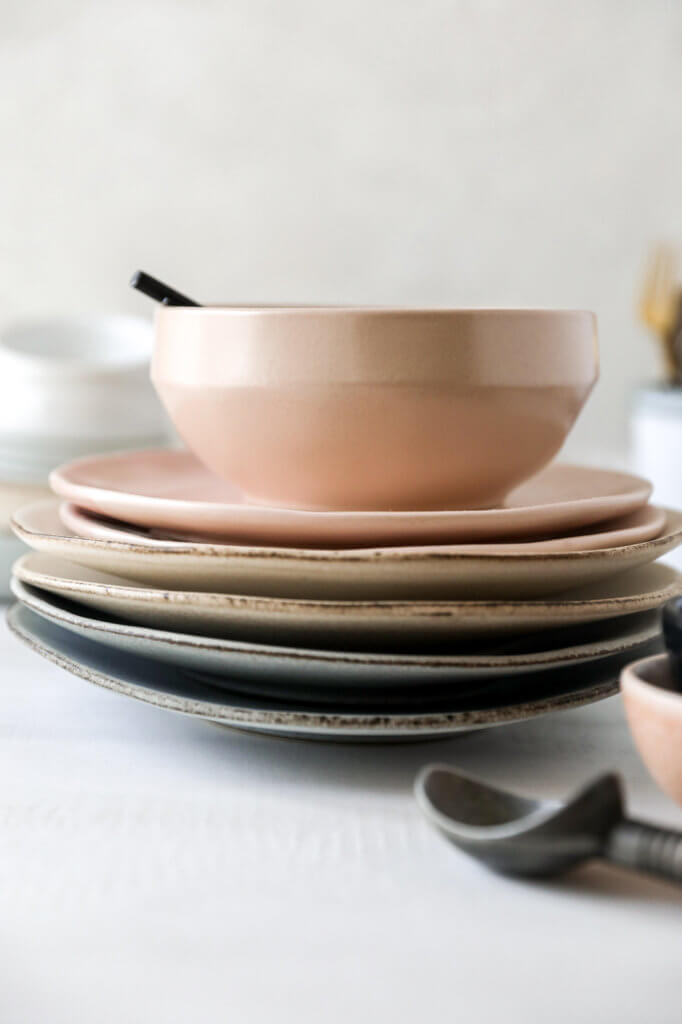 My Food Photography Staple Pieces
Be sure to check out more of my Food Photography Education Posts
The Best Food Photography Resources for Beginners.
How to Find Food Photography Backdrops on Any Budget
Food Photography Props You Need and Where to Buy Them