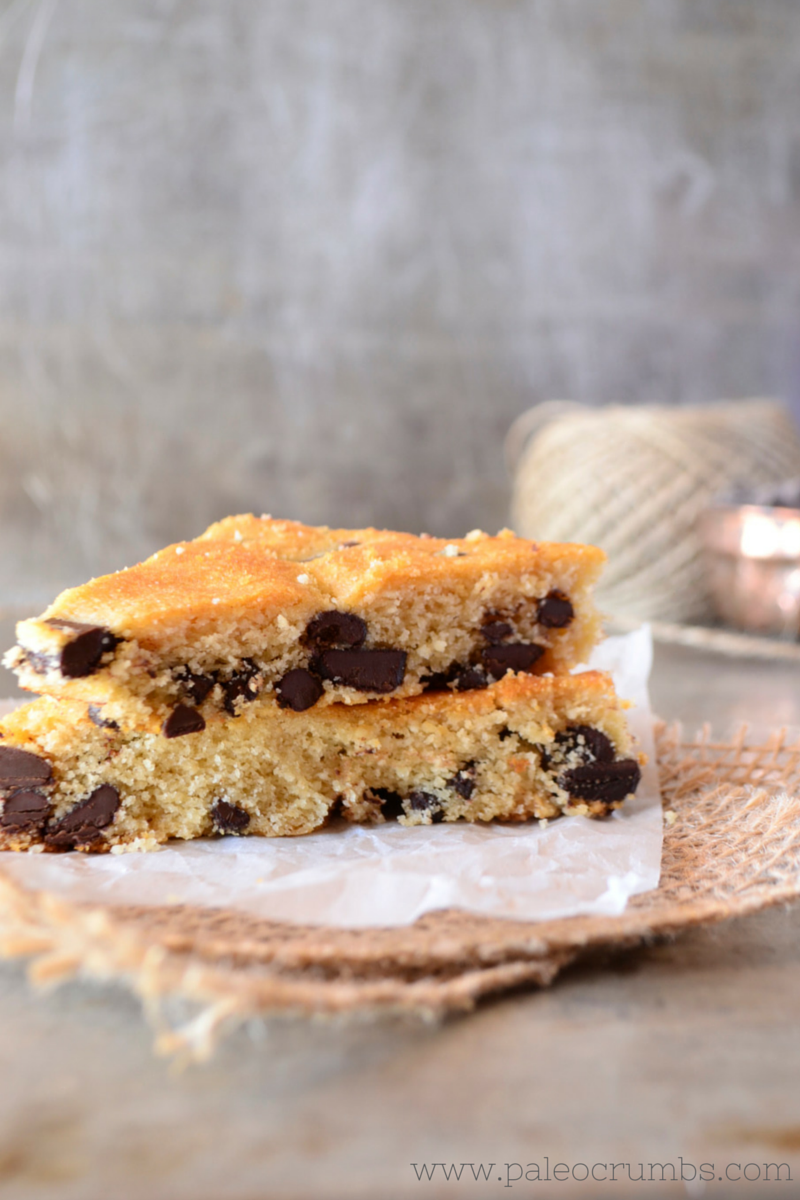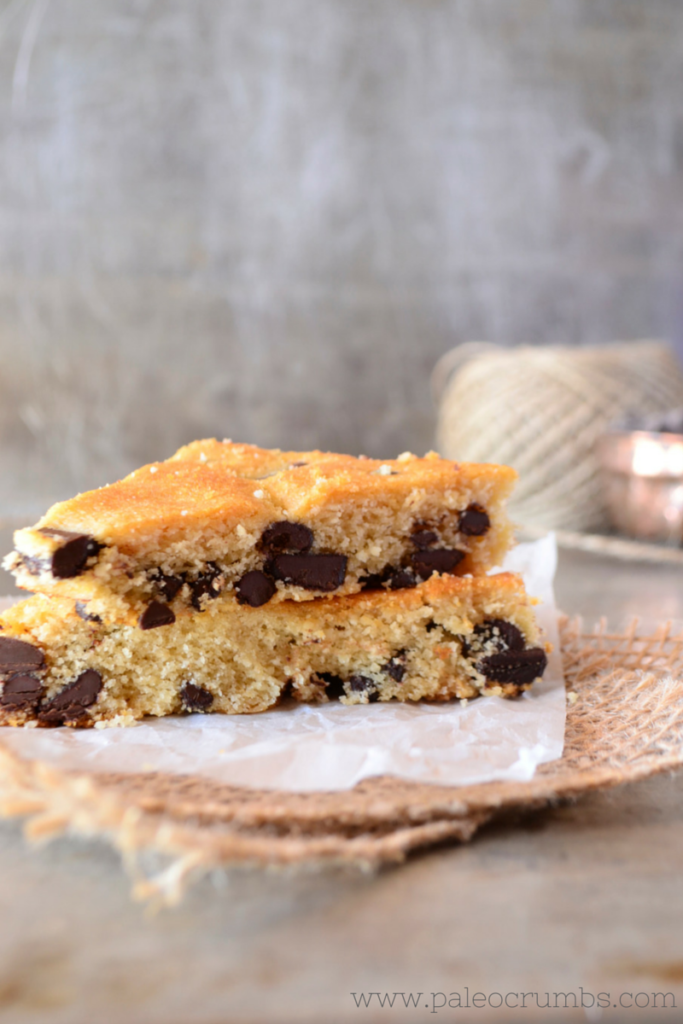 I wanted to do a quick introduction to this guest blog post because I am super excited about it. I started following Macy shortly after Primal Palate posted an interview they did with her. I remember reading the interview and almost bursting in to tears. I went home and read it to my husband and just remember telling him how blessed I was reading her story and how encouraged I was by her attitude. I think that sometimes struggling with health issues can be really hard and sometimes scary. Reading about Macy's health journey and her love for life, real food and doing what she loves was so inspiring to me. So if you have a few minutes I would hop on over to Primal Palate and read that interview.
When I decided I wanted to feature some other bloggers on my site I immediately thought of Macy. I think she is so talented and especially at such a young age. I really wanted you all to fall in love with her blog like I have. I think she has great things ahead of her! Alright, I am done rambling – Here is Macy! 🙂
---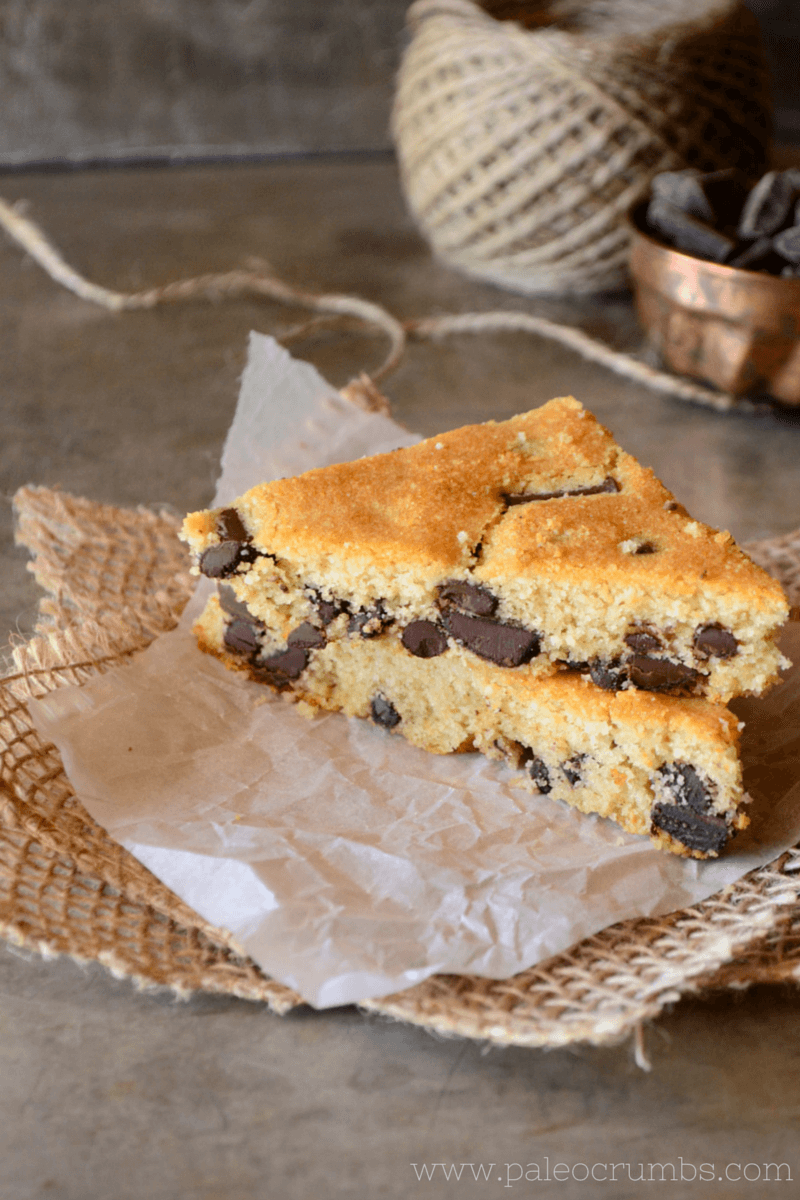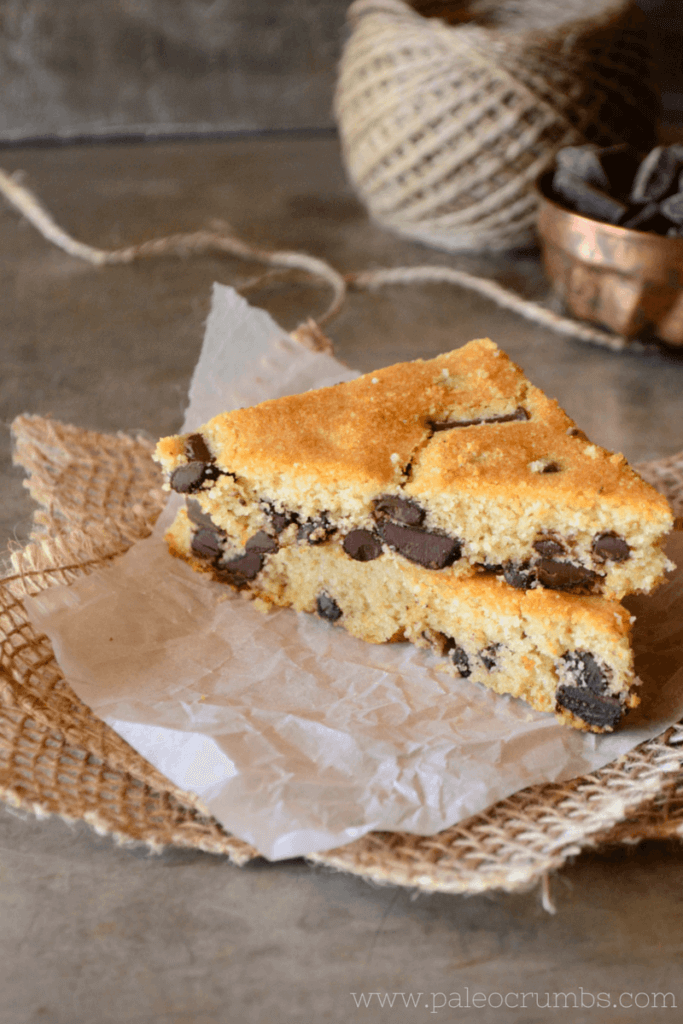 Hi everyone! I'm Macy and I love to share gluten free and paleo recipes on my blog, Paleo Crumbs! I was thrilled to be asked by Jessi to do a guest post for her! I found Jessi's Kitchen through her beautiful photography and yummy looking recipes from her guest post on Primal Palate. I mean have you seen those Herbed Parsnip Fries, they look insanely delicious and are on my list of things to make!
Anyways, since I kind of have a tendency to make more baked goods then savory dishes and since one of my goals for the New Year is to make more savory dishes I decided to make… a baked good! haha;) This recipe can be made super easily in a food processor or a stand mixer, (or by hand if want an arm workout ;D) then into a greased baking pan it goes into the oven! In no time you can have a gluten, grain, and paleo dessert ready to share with family and friends. Or you can hoard it all to yourself 😉 I don't judge! 😀
I hope you enjoy these Chocolate Chip Snack Bars, made with either coconut oil (dairy free) or grass-fed butter! And if you're wanting to take this dessert up a notch try it topped with some grass-fed or coconut milk ice cream for a fun sundae! Thanks, Jessi, for letting me share a recipe on your beautiful blog!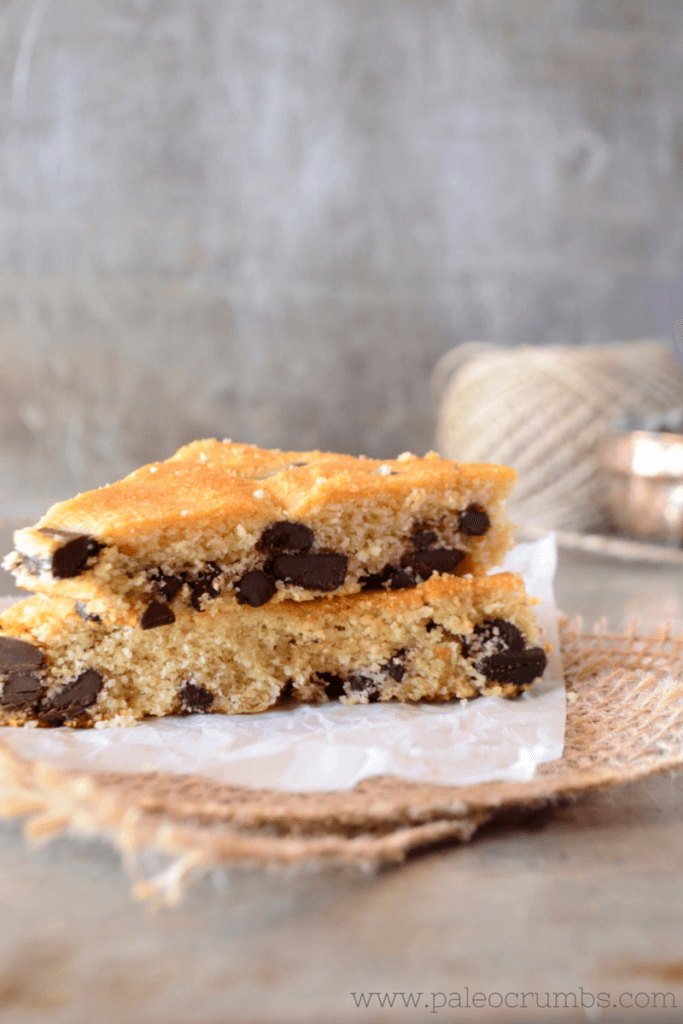 Chocolate Chip Snack Bars
---
1/2 cup

coconut oil or grass-fed butter

1/3 cup

raw honey

1

egg

1 1/2 tsp

. vanilla

1 cup

cashew flour

1/4 cup

arrowroot starch

2

T. coconut flour

1/2 tsp

. GF baking powder

1/2 tsp

. salt

3/4 cup

dairy-free chocolate chips or chunks
---
Instructions
Preheat oven to 350. Grease a 9×9 pan with coconut oil.
Melt coconut oil (or grass-fed butter) in microwave or on stovetop. Let cool.
In the bowl of a stand mixer or a food processor mix the coconut oil (or butter), raw honey, vanilla, and egg, until well combined.
In a medium sized bowl mix salt, baking powder, arrowroot starch, coconut flour, and cashew flour until combined.
Add 1/2 dry ingredient's into wet ingredients. Mix. Add the rest of dry ingredients and mix until combined scraping down the sides of the bowl. Fold in most of the chocolate chunks until evenly distributed, by hand with a spatula.
Pour into baking pan. Sprinkle rest of chocolate chunks on top, press into dough.
Bake for 20 minutes. Let cool. Enjoy!
---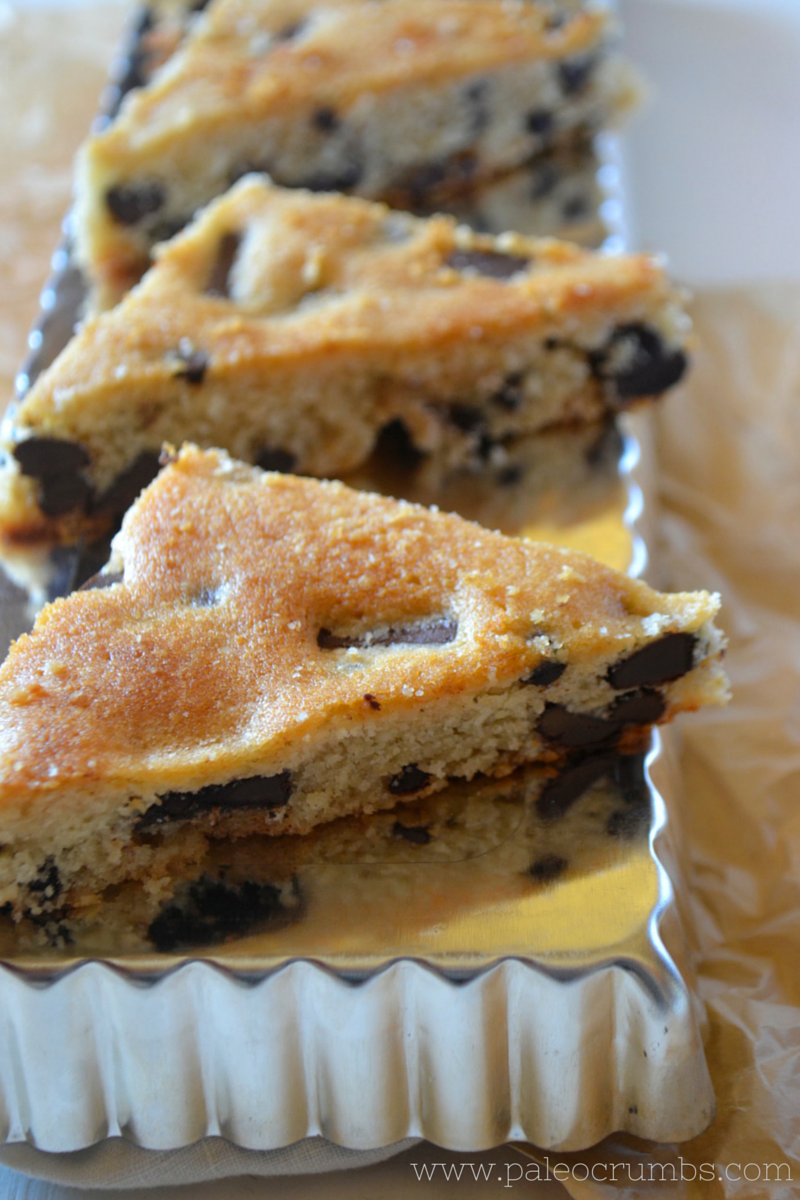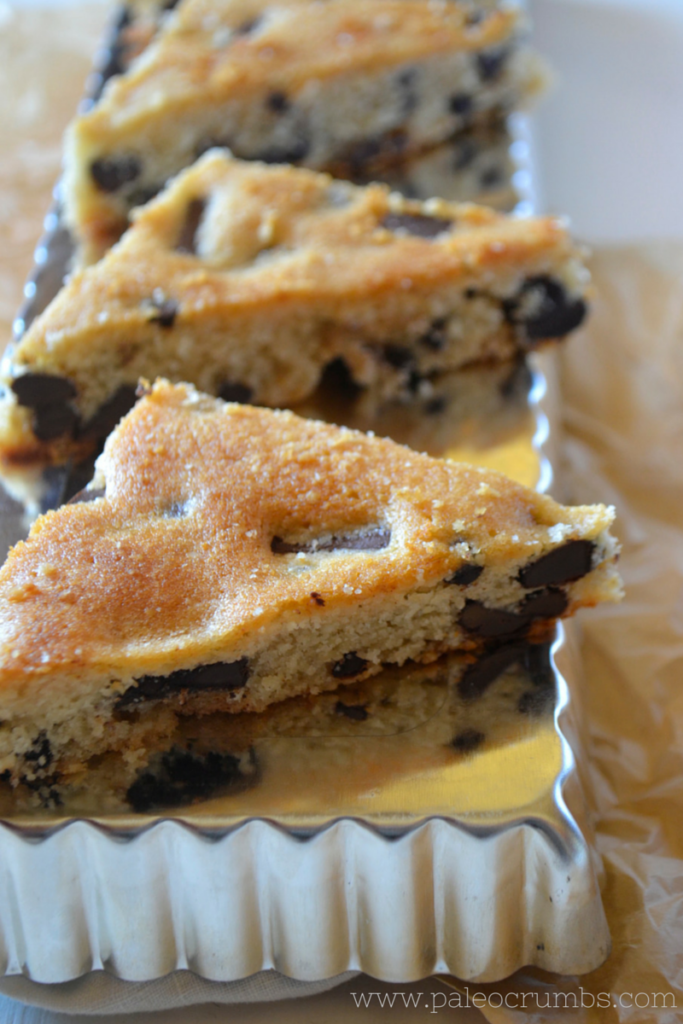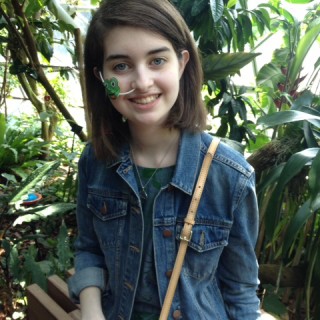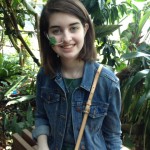 Macy is a very talented 16 year old blogger. You can read about her story and find more gluten free, grain free, dairy free, refined sugar free, primal, and paleo recipes on her blog Paleo Crumbs.