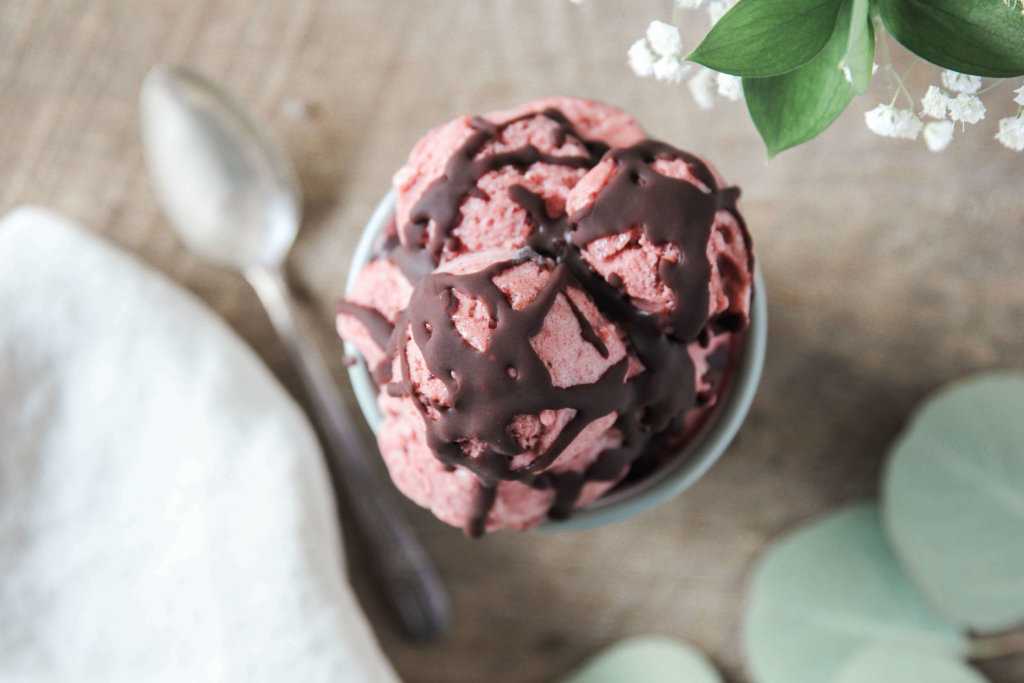 This Chocolate Cherry Banana Ice Cream is just such a fun, delicious and super easy treat. You may have noticed the onslaught of ice cream recipes lately and I had the best intentions to NOT post another recipe……BUT it is still super hot here and all I want is cold things.
I am sure most of you reading this have heard of frozen banana ice cream/"nice cream." I debated for a long time if I wanted to call this recipe nice cream but I just couldn't get myself to do it. I just don't think it is fair to all the other ice cream recipes on my blog. They are just as nice as this one. Bananas are not nicer than coconut milk. Maybe sweeter but not nicer! Okay – I will stop with this rambling. I mostly wrote all of that for the entertainment of my sister and myself. Sissy, I hope you are reading this.
Making an ice cream out of frozen bananas is actually super easy and very delicious. I do sometimes feel like my food processor is going to pulse itself right off my countertop but other than that – super easy. The bananas actually lend a very creamy base and then you have the option to add in other flavors and toppings. I decided to do a chocolate and cherry flavored one. I added in some dark frozen cherries in to the banana base and then froze the mixture. The chocolate magical shell is optional but can be added right before serving.
It is a nice treat and lighter alternative to regular ice cream. You definitely have to like banana flavored things. Sometimes I forget that the base is banana and I grab a spoonful and think, "Man! The banana flavor in this ice cream is so strong." True story – totally throws me off sometimes.
Anyway, I feel like I need to stop while I am ahead here. Here's to one more ice cream recipe and hopefully cool weather coming our way soon!
Enjoy!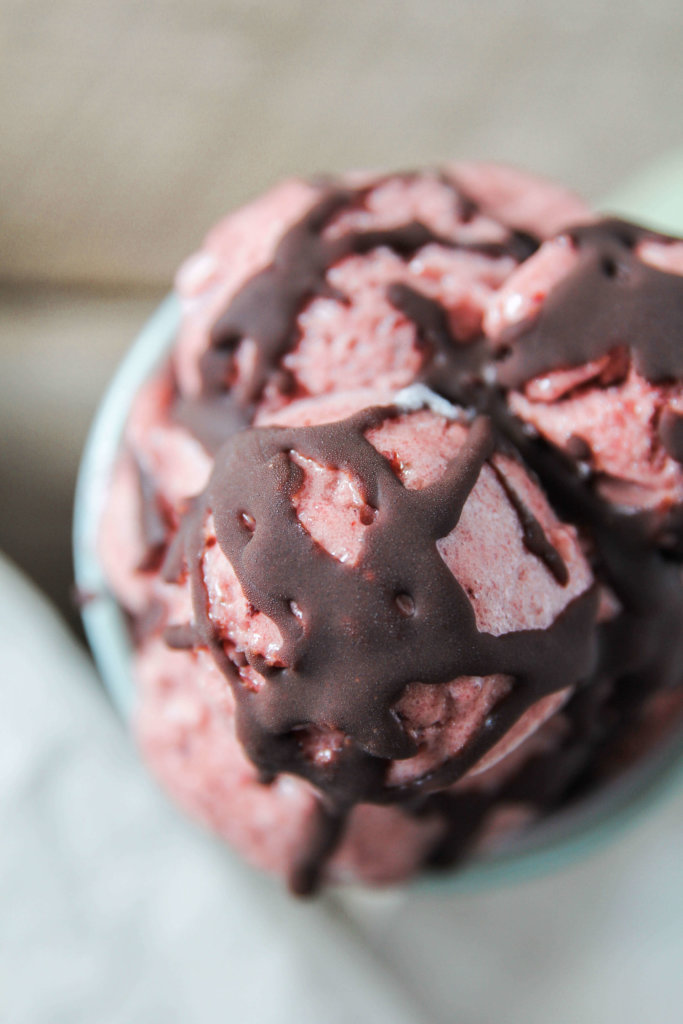 Print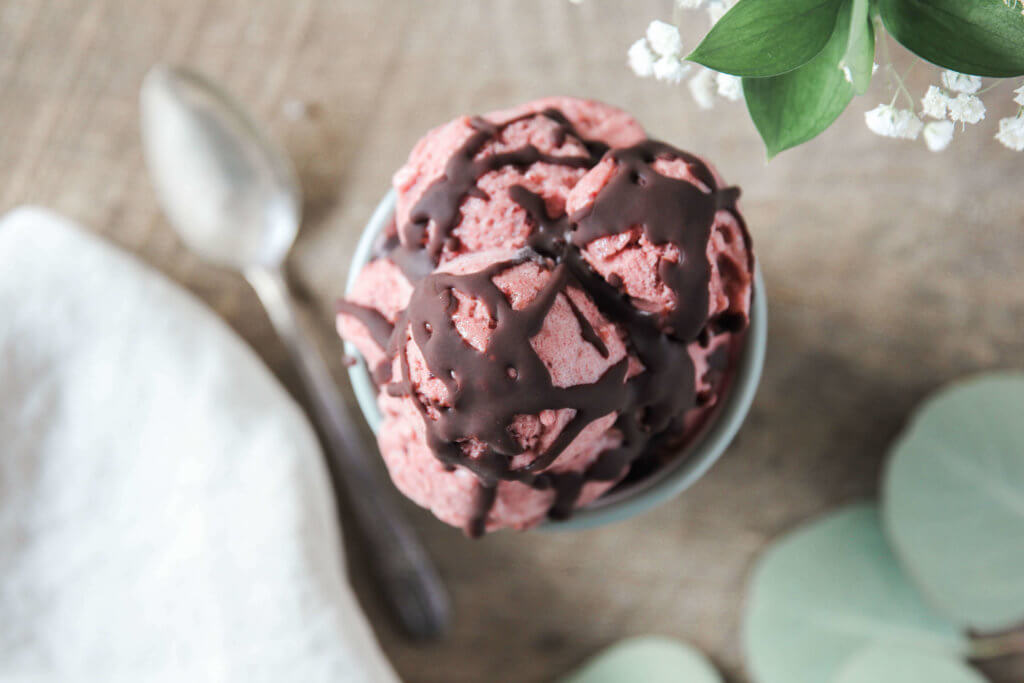 Chocolate Cherry Banana Ice Cream
Author:

Prep Time:

15

Total Time:

4 hours (includes chilling time)

Yield:

6

servings

1

x

Category:

Dessert

Diet:

Gluten Free
---
Description
4-ingredient healthy ice cream with frozen banana, cherries, vanilla and coconut milk. Indulgent and incredibly delicious.
---
Cherry Banana Ice Cream
4

bananas, sliced and frozen

1 cup

frozen dark cherries

2 tsp

vanilla extract

2 Tbsp

coconut or almond milk
Chocolate Shell
---
Instructions
Take the bananas and slice in to 2-3 inch rounds and place in a bag and freeze until solid.
Once they are frozen, place them in a food processor and pulse until they are in small pieces. Add the cherry, vanilla and milk and pulse until the mixture is a smooth soft serve texture. Approximately 3-5 minutes.
You can eat is as a soft serve ice cream or place in an airtight container and freeze until solid
Heat a small saucepan to medium heat and combine the coconut oil, cacao powder and maple syrup.
Heat the mixture and stir occasionally until it is all combined and then take off the heat and let cool to room temperature.
Drizzle on the Cherry Banana Ice Cream before serving.
Chocolate shell can be stored in an airtight container in the refrigerator for 7-10 days.
---
---
Keywords: chocolate cherry ice cream, cherry banana nicecream,