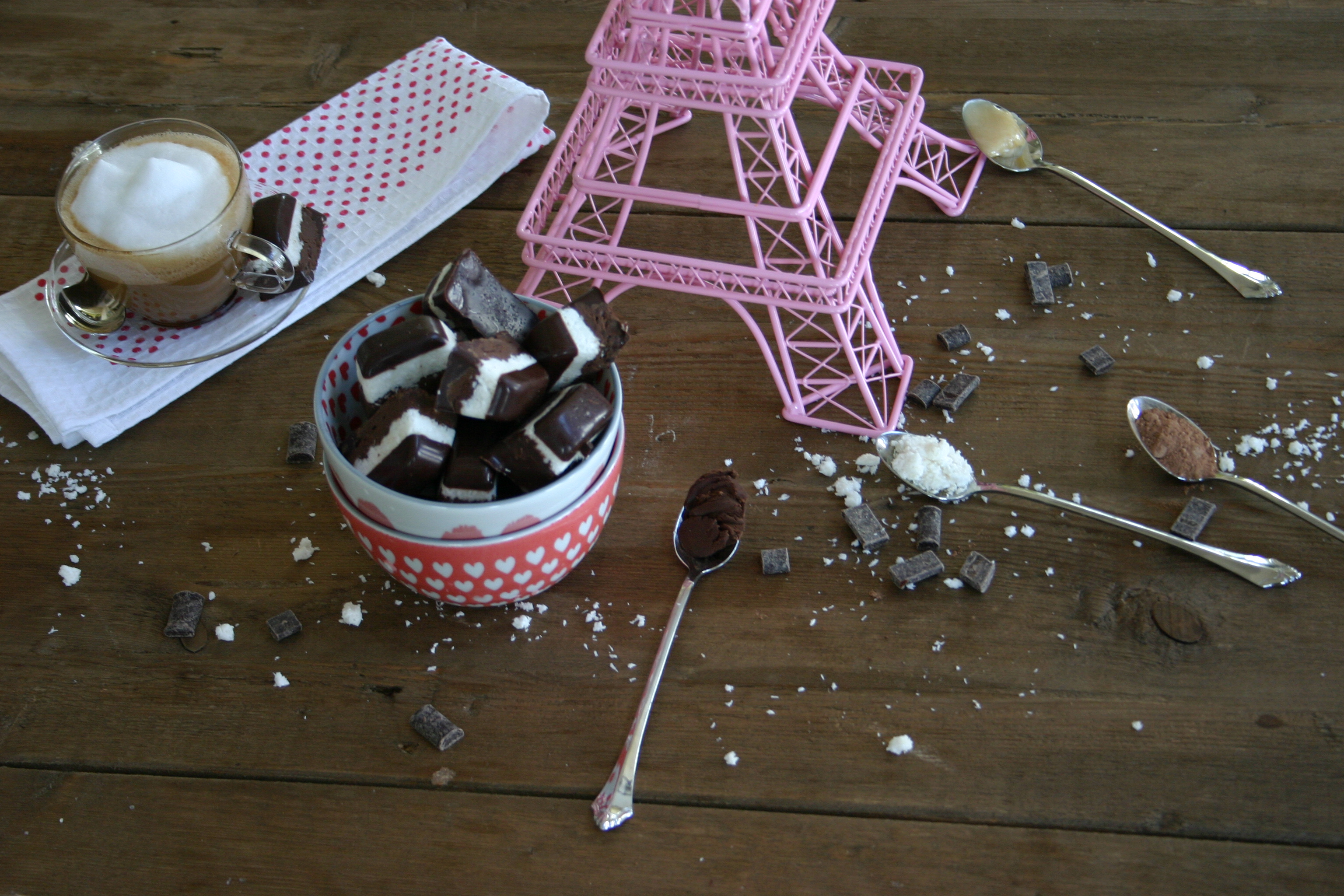 I have always really enjoyed celebrating Valentine's Day. Even when I was single I thought it was such a fun "holiday." I think it's all of the decorations, hearts, colors, and chocolate that go along with it. I just think its super fun and festive. I also just love reasons to celebrate just about anything.
One of my husband's favorite combinations is chocolate and coconut. At Christmas time I also made these dairy free truffles that he loved. So this recipe was created to combine a lot of his favorite flavors. It is a rich but not overly sweet dessert with lots of healthy coconut oils.
I used an ice cube tray to make these so I could easily fill and pop them out. You can probably use muffin liners or even layer it in an 8×8 pan and cut out squares. Also, this truffle filling is amazing and if you want extra for other desserts than just double it. I am just warning you that it is very addicting!
Enjoy!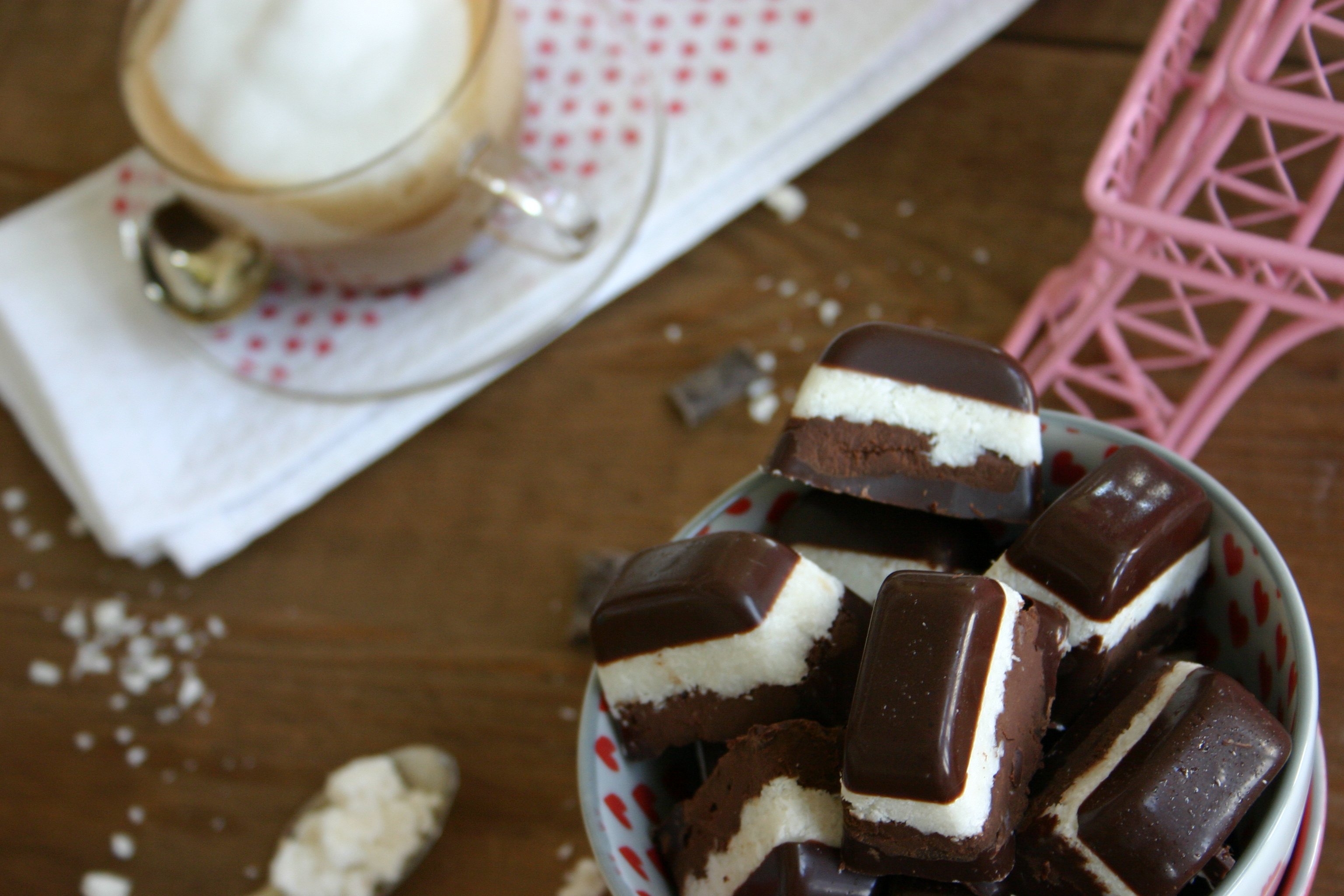 Chocolate Coconut Truffles
Author:

Prep Time:

15

Cook Time:

10

Total Time:

240
---
Truffle filling
1/2 cup

canned coconut milk

1

Tbls coconut oil

5 oz

chopped dark chocolate (70% or higher)
Coconut filling
1 cup

shredded coconut

3

Tbls melted coconut oil

1/2 tsp

vanilla

1 Tablespoon

raw honey

1 tablespoon

coconut milk
Chocolate coating
3 oz

dark chocolate

1/4 cup

+

1

Tbls coconut oil

2

Tbls sifted cocoa powder

2 tsp

raw honey
---
Instructions
Heat up the coconut milk in a sauté pan until it's about to simmer. Pour over the chopped dark chocolate and coconut oil and let it sit for a minute. Then whisk together.
Once cooled, put it in the refrigerator and let the truffle filling set for an hour or two. It doesn't have to be all of the way set in order to layer but you do want it set up some.
Combine all coconut filling ingredients in a bowl. It should have the consistency to where you can pack it together. Set aside.
Heat the ingredients to the chocolate coating over a double boiler or in the microwave.
Put about 2 teaspoons of chocolate coating in the bottom of each ice cube tray and put in the freezer for about 10 minutes or until hard.
Then add about 2 teaspoons of coconut filling and also put in the freezer to set for about five minutes.
Once set pull out the truffle filling and put about a teaspoon of truffle filling in each slot (or more if you like).
Put back in the freezer until the truffle layer is set. It should only take about 5-10 minutes.
Lastly, top it off with more chocolate sauce and let it finish setting in the freezer.
Once set you can just pop them out of the ice cube tray and store in the refrigerator.
---
Notes
Optional toppings – Sea salt, almonds, cocoa nibs.