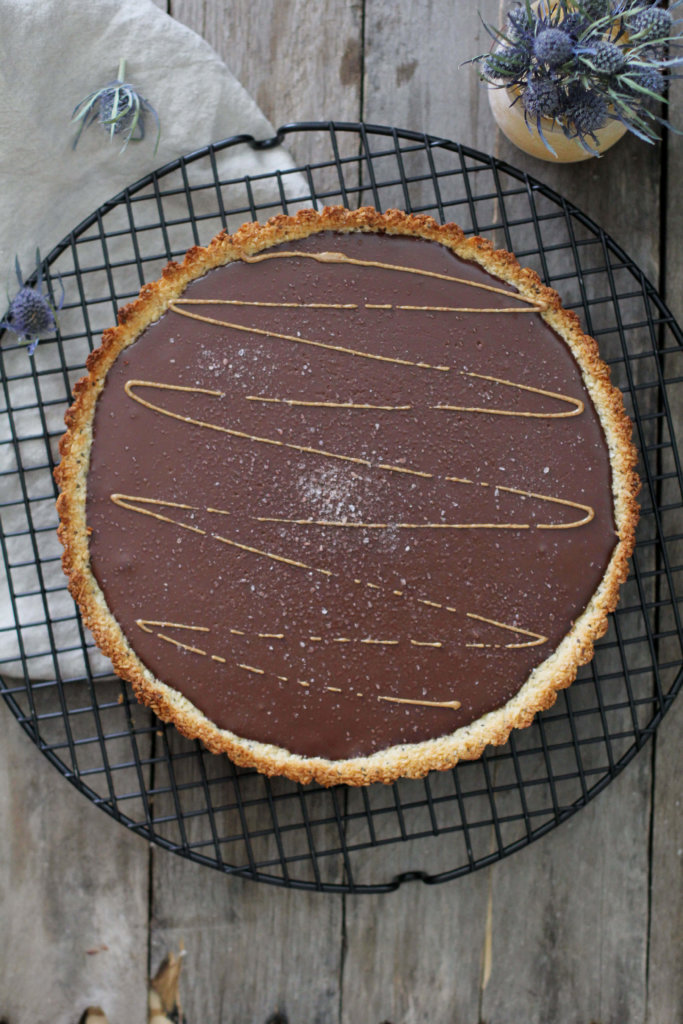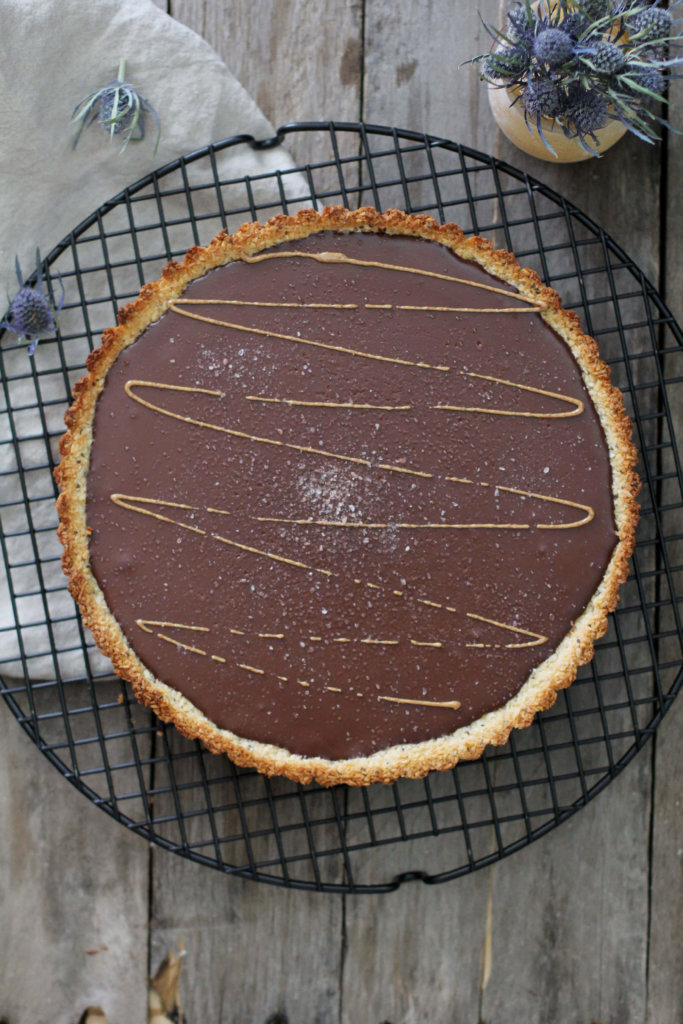 This is a guest post recipe I created for Paleo Crumbs.
I am super excited to be sharing a recipe on Paleo Crumbs today. I absolutely love all that Macy is doing and her passion is so inspiring. Macy did a guest post over on my blog a few months back so it is a lot of fun to be doing one on hers now.
It seems that whenever I am asked to do a guest post that my mind freezes on something to make. It is kind of like when people ask you to tell a joke and then you can't think of one. Well luckily I snapped out of that and finally figured out what I wanted to post. I feel like this may have been ambitious of me to post a dessert on Macy's site because she is the baking queen.
I have a couple recipes on my site for coconut macaroon cookies that are dairy and egg-free that I originally made them for my sister who can't tolerate eggs. I wanted to test out the cookie dough as a tart crust for quite some time and decided to use it for this tart recipe. I used the macaroon cookie recipe as the crust and then added a layer of creamy almond butter and topped it with some decadent ganache and Himalayan sea salt.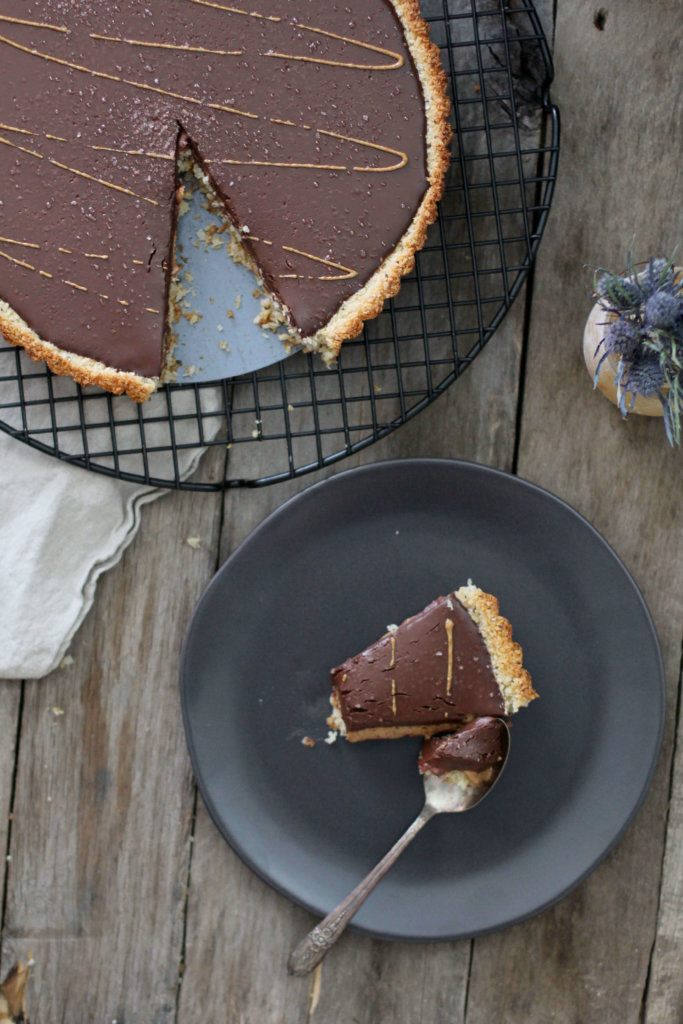 This tart is really super simple and very easy to make. Really the only hard part is waiting for everything to cool and set (hah!). I used creamy almond butter as the filling but you can easily switch it out for sunflower or any other nut butter.
Hope you enjoy!
Recipe can be found HERE!