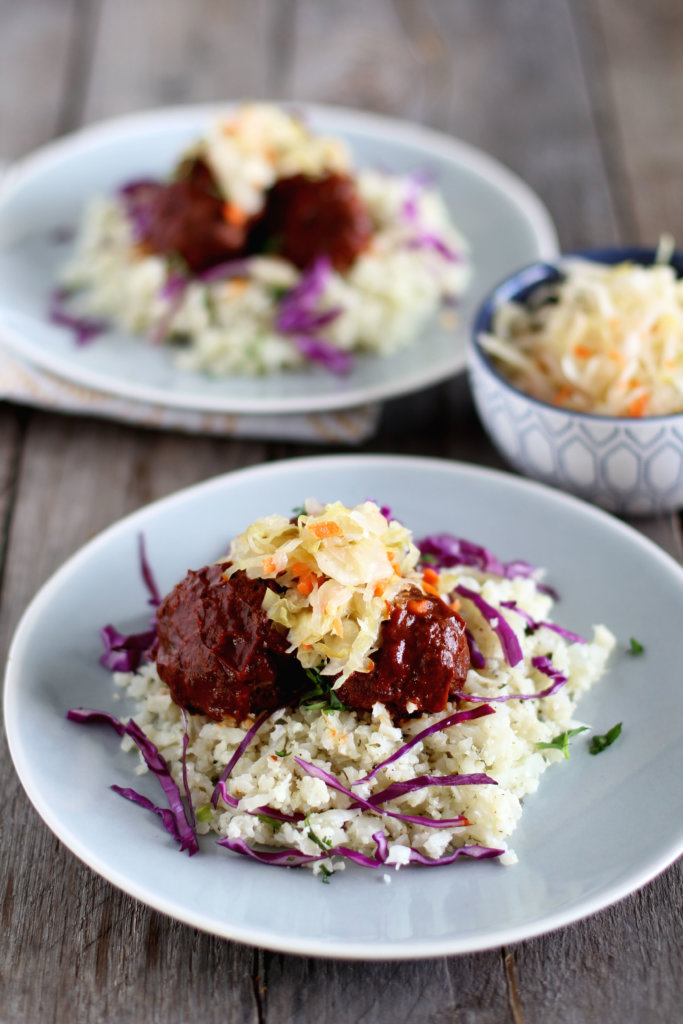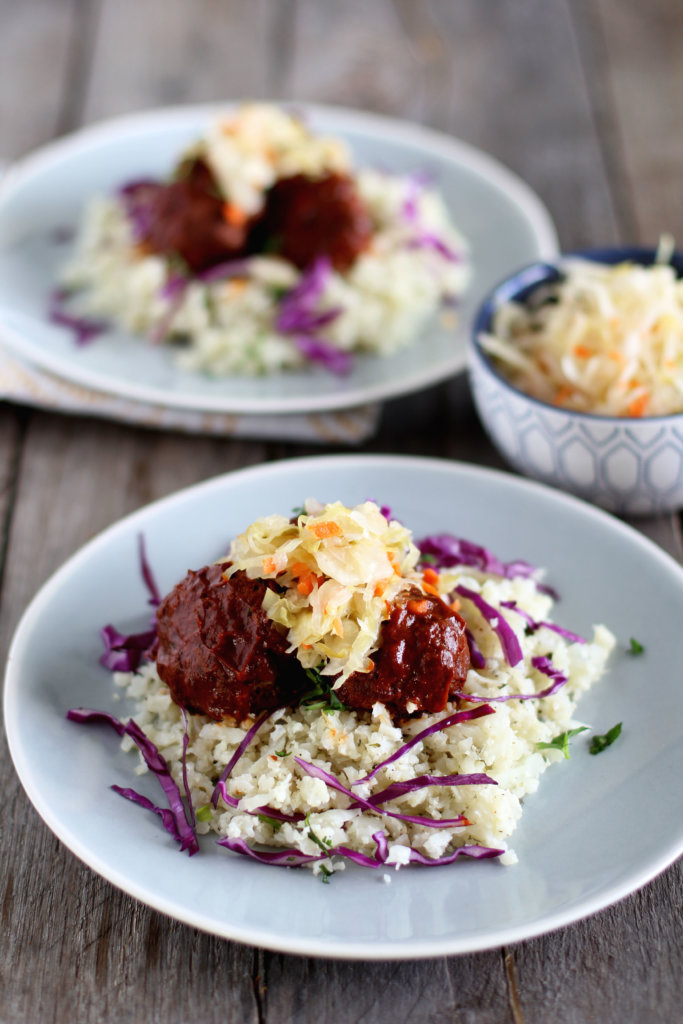 If you have been following my blog for any period of time you have probably figured out that I am a heat seeker. I love anything and everything that has to do with peppers and spice. Over the past year I have found a new appreciation for cooking with dried chiles. They have become a pantry staple for us because they can be used in a myriad of dishes for lots of flavor.
Now spicy food has been an obsession of mine for a while but my latest one is sauerkraut. When I first started researching ways to heal my myriad of gut issues I kept coming across the suggestion to eat fermented foods – particularly sauerkraut. Well when I was in college I worked at a café where I made A LOT of sandwiches. Well one of the ones on the menu was a reuben sandwich and each day I would open this massive can of commercial, pasteurized sauerkraut that had the most unpleasant smell. Then I would make reubens all during lunch with this canned sauerkraut and I came to the conclusion that I didn't like sauerkraut. So when I was first told to eat more fermented foods I immediately thought of my college café days and thought, "No way!"
Through following a myriad of different health blogs I noticed a lot of people posting about Farmhouse Kraut. It always caught my attention because I liked the packaging. One day at my local Whole Food I saw the packaging out of the corner of my eye and my husband and I went over to look at the Kraut. The smoked jalapeno immediately caught my eye because I love spicy foods and I decided to give it a try. I think I put it on top of a burger and it was like love at first bite. It didn't taste anything like that canned and ultra-pasteurized stuff I used to put on reuben sandwiches. The detail to flavor, fermentation and high quality raw, organic products really makes an astounding difference. Now the kraut is a staple in our house and we are slowly working through all the different flavors.
This meatball recipe was originally created out of mistake. I didn't have a lot of food in the house but I had dried chiles so I decided to make a sauce and then all I had was ground beef for protein. Logically the thing to do was to make meatballs and I had some leftover cilantro cauliflower rice to go with it. Now this is one of my favorite recipes and the smoked jalapeno kraut on top complements the flavors perfectly.
Lastly, I have a Farmhouse Culture Kraut giveaway over on Instagram. Head on over there to enter!
Also, you can find out more about their products and process here.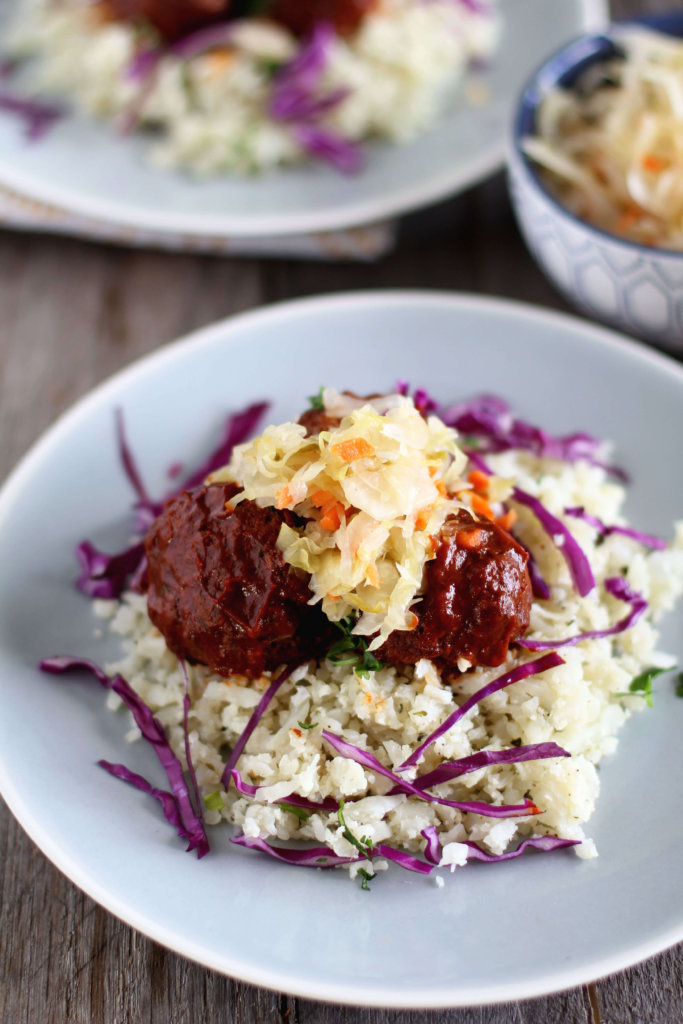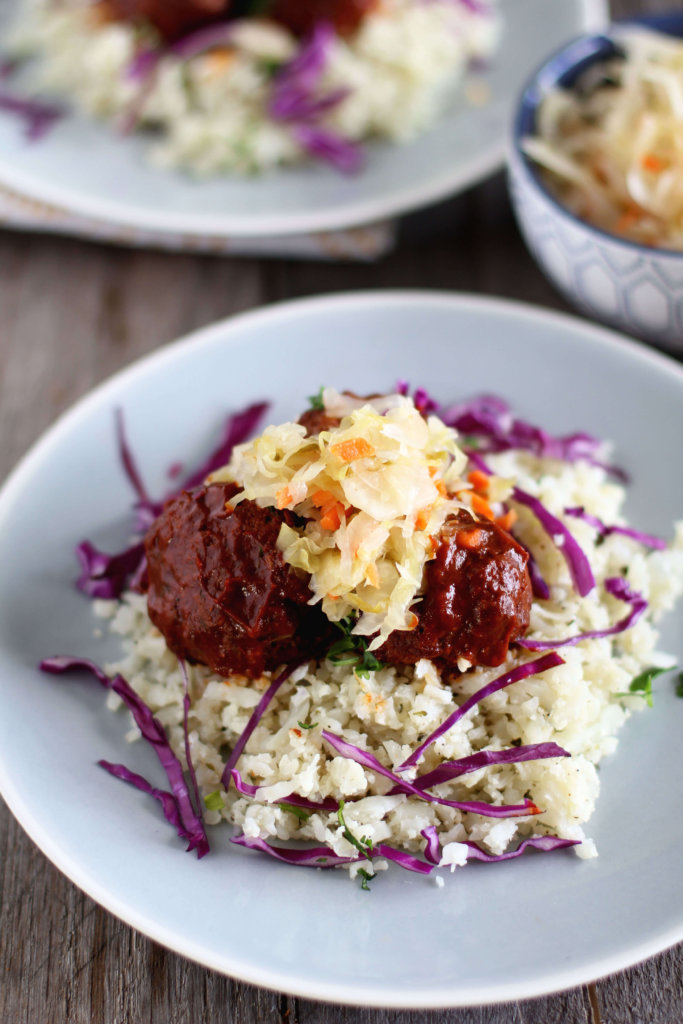 Print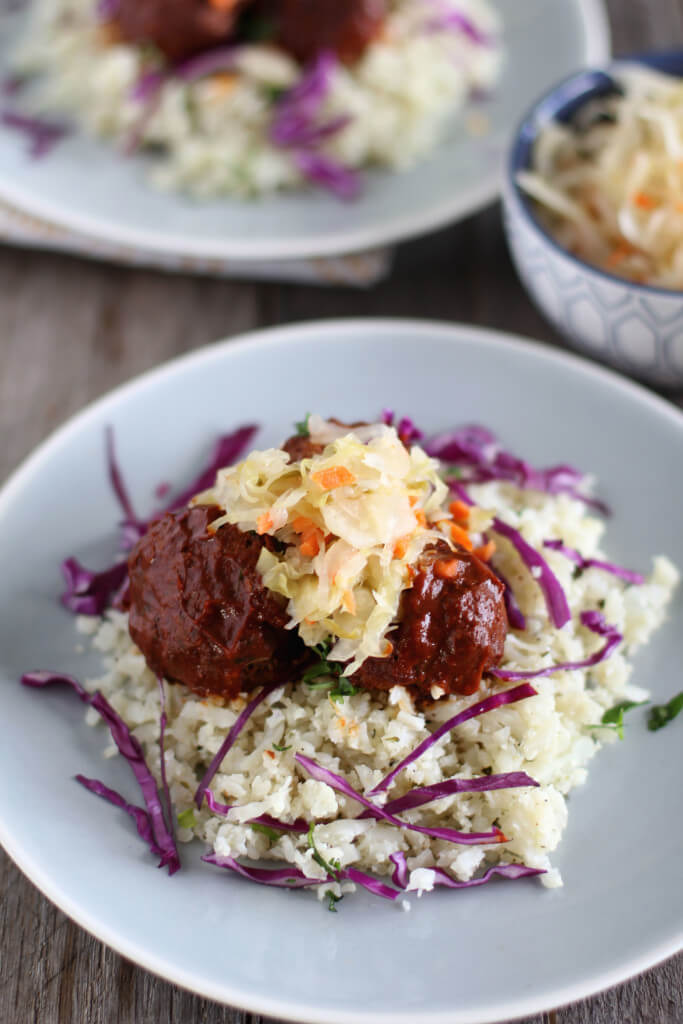 Ancho Chile Mexican Meatballs
Author:

Prep Time:

15

Cook Time:

30

Total Time:

45
---
Ancho Chile Sauce
3

medium sized dried ancho chiles (

1.5 ounces

)

6 oz

tomato paste

1.5 cup

bone broth or beef stock

2

Tbls apple cider vinegar

2

Tbls lime juice

1 cup

fresh cilantro

4

garlic cloves

1 tsp

cumin

2 tsp

chili powder

1 tsp

dried oregano

½ tsp

cocoa powder

1 tsp

black pepper

1 tsp

sea salt
Meatballs
1

lb ground beef

¼ cup

cilantro, minced

¼ cup

onion, finely diced

1 tsp

garlic powder

½ tsp

black pepper

½ tsp

sea salt

2

Tbls ancho chile sauce
Assembly and Toppings
Cilantro, chopped
Shredded red cabbage
---
Instructions
Preheat oven to 350
Stem and deseed the dried ancho chiles and place in a bowl of hot water to soak for 5-10 minutes.
Strain the water and place the soaked chiles in a blender with all of the other sauce ingredients. Blend until smooth.
Combine all the meatballs ingredients in a bowl and mix thoroughly.
Scoop a heaping tablespoon of meat and roll in to a ball. Repeat until mixture is gone.
Heat a tablespoon of oil in a cast iron or oven proof pan on medium high heat.
Place the meatballs in the pan and let sear for about one minute.
Pour the sauce over the meatballs and place the pan in the oven.
Let cook for 25-30 minutes or until sauce is bubbly and meatballs are cooked through.
---
Notes
You can easily double the meatballs to serve more people.
---