I love milkshakes! I'm going to say that again…..I LOVE MILKSHAKES! I also really love hot fudge! Then when you put the two together it becomes the most magical dessert combination ever! They are and have always been one of my absolute favorite desserts. Over the past year I have not been able to tolerate dairy and my beloved milkshakes have not really been a part of my life. It has taken me some time but I have finally found a way to make a decadent dairy free milkshake and hot fudge.
I typically make my own ice cream. I find it to be really easy and I don't have to worry about fillers and I can control how much sugar goes in it. I personally have a Cuisinart ice cream maker that I have had for almost ten years and still works great! I will post the ice cream recipe I personally use for milkshakes. However, if you can't make your own ice cream then I would just pick up your favorite vanilla ice cream.
The hot fudge recipe is super easy to make and SO rich! I would recommend just putting the fudge on anything and everything. Actually, you can just skip that and eat out of the jar if you want.
Enjoy!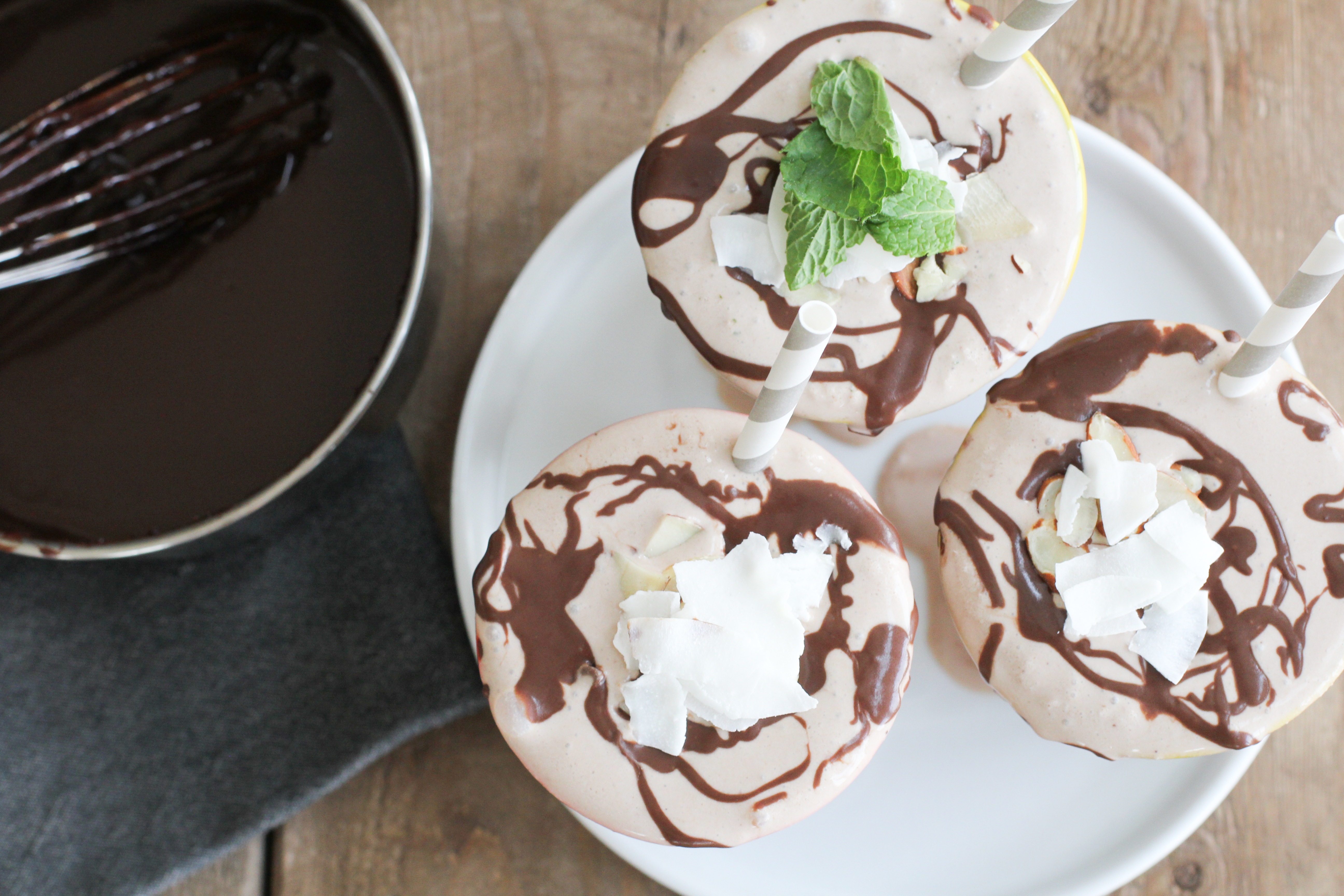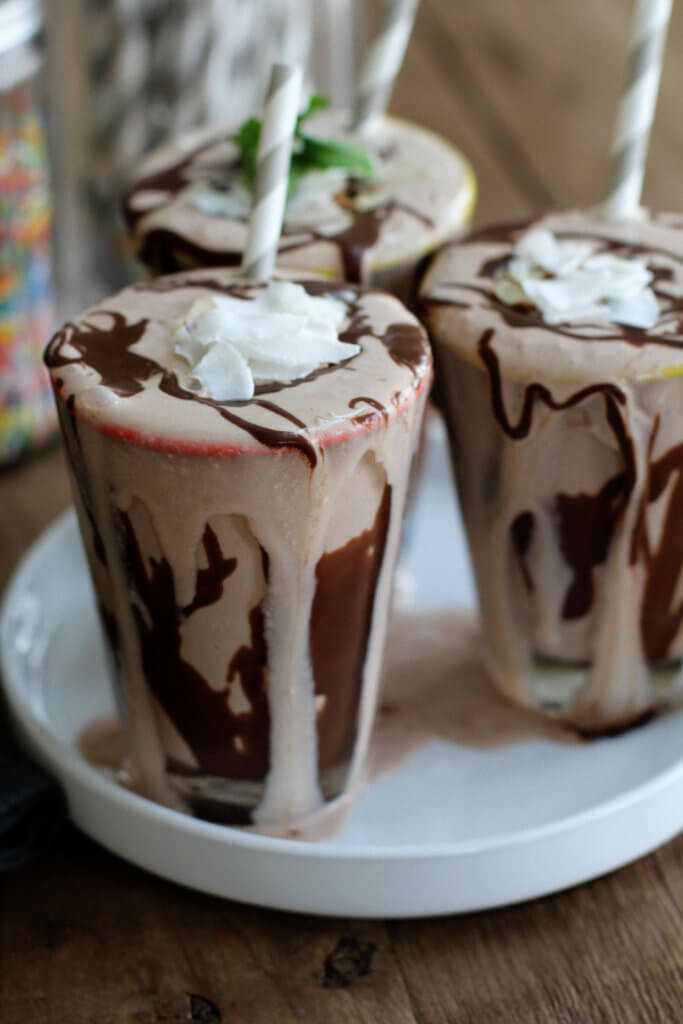 Hot Fudge Milkshakes
Author:

Prep Time:

10

Total Time:

20
---
Hot Fudge
1/3 cup

coconut sugar

¼ cup

cocoa or cacao powder (sifted)

2.5 ounces

70-85% chocolate

1/4 cup

coconut oil or palm shortening

½ cup

full-fat coconut milk
Hot Fudge Milkshake
1 cup

vanilla ice cream

¾ cup

full-fat coconut milk

2

–

3

Tbsp Hot Fudge

3

–

4

Ice Cubes
---
Instructions
Heat a pan to low-medium heat. Add the oil and dark chocolate and melt.
Then add the milk, coconut sugar and cocoa and whisk thoroughly.
Once all the ingredients are melted and combined take off the heat and use immediately or pour in to a jar and store in the refrigerator.
You can reheat on the stove. Whisk thoroughly before serving.
Milkshake Instructions
Put all ingredients in a high speed blender and mix until smooth.
Prepare one large glass or two small tumbler glasses. Drizzle hot fudge around the inside of the glass.
Pour the milkshake in to the glass and top with more hot fudge and other favorite toppings.
---
Notes
I love chocolate and prefer a good amount of fudge in my shake. Adjust according to your personal taste.
Tip: Swirl hot fudge in your milkshake glass and stick it in the freezer for a few minutes before making the shake. When you pour the shake into the glass the design will stay there.