Ginger Margaritas!
I first fell in love with a ginger margarita when we first went to True Food Kitchen several years ago.
The ginger margarita at True Food Kitchen is the best and I wanted to create my own recipe.
This recipe makes one drink but it is incredibly simple and can be shaken up in a matter of minutes.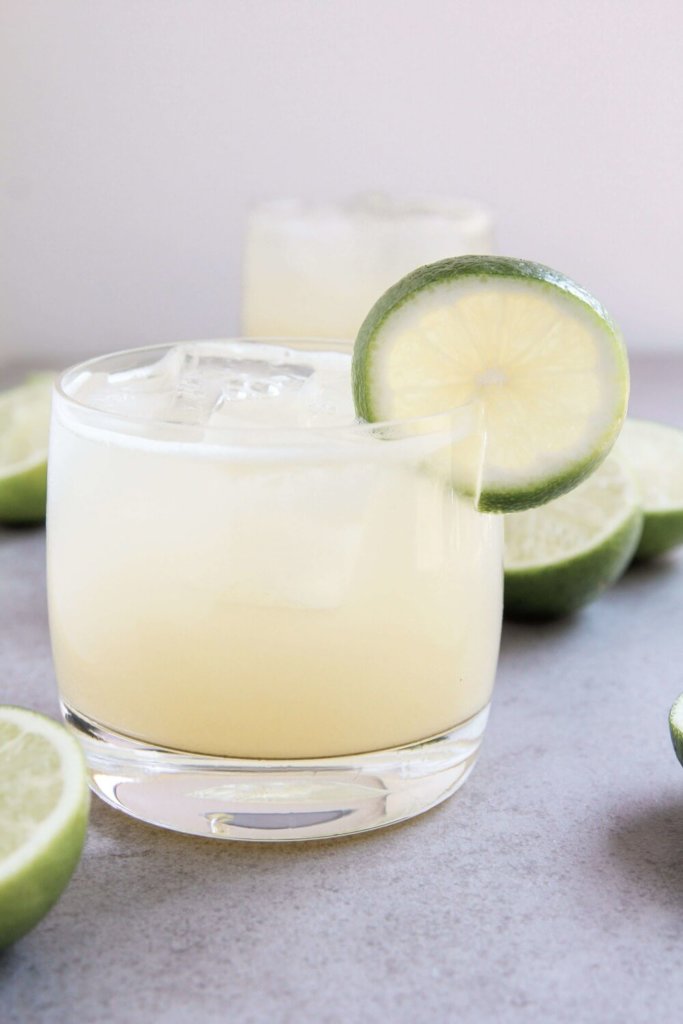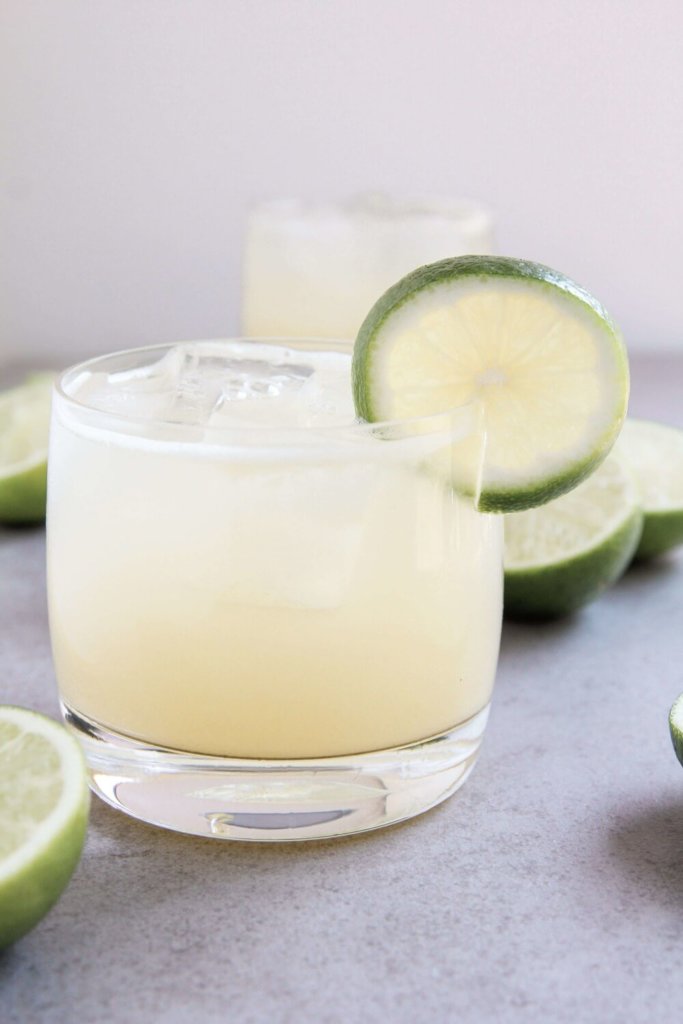 Ingredients & What you need to make Ginger Margaritas
100% Agave Tequila
Orange Liqueur
Lime Juice
Simple Syrup
How to make Ginger Margaritas
Get your cocktail shaker out and pour in the tequila, orange liqueur, lime juice, ginger juice and simple syrup.
Add ice and then shake until the outside of the tin gets a little frosty.
Pour the ginger margarita into a glass filled with ice and enjoy!
…..
Yes, it really is THAT crazy easy to make a ginger margarita.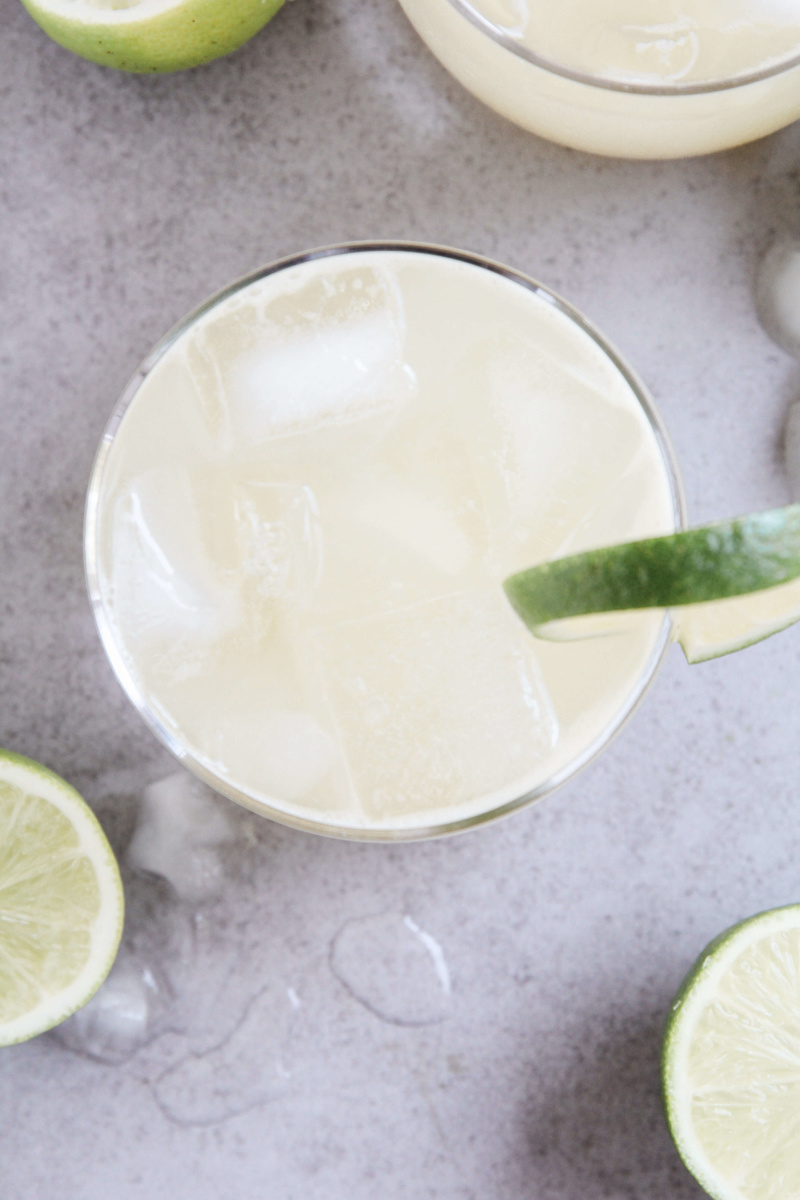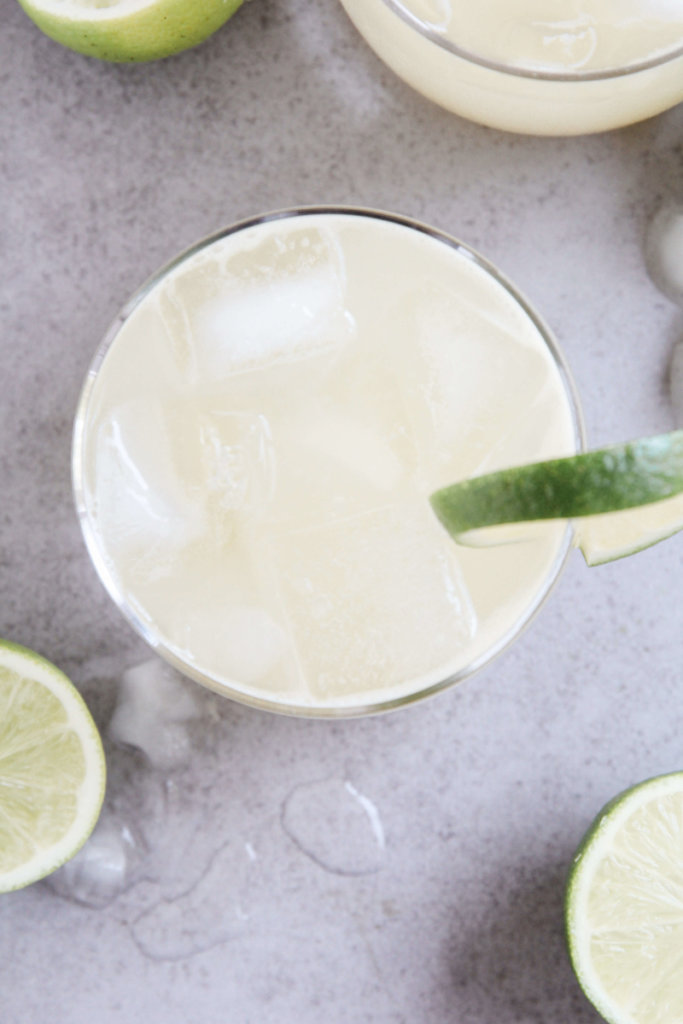 FAQs and Tips for Making Ginger Margaritas
What kind of Tequila do I use for margaritas?
Some of this is preference but I do recommend a 100% agave tequila. Meaning it is 100% agave and doesn't contain any additives or fillers. Blanco tequila is what you will find in most margarita recipes but you really can use whatever tequila your prefer. We have been using a respado tequila for a while and loving it.
Can I substitute triple sec for orange liqueur?
Triple sec is a lower alcohol alternative to a nice orange liqueur…. think Cointreau. Personally, I find that most readily available triple sec options are very sugary tasting and don't add good flavor to this ginger margarita. A nice orange liqueur, like Cointreau, is higher alcohol and imparts a much better flavor in this ginger margarita (in my opinion).
Where do I buy ginger juice?
I prefer the Ginger People brand of ginger juice. It is often found in the international aisle of grocery stores but if you can't find it there it is sold HERE on Amazon.
How do I make Simple Syrup for Cocktails?
Simple syrup is a 1:1 combination of water and sugar. All you need to do is heat the water and then add in the sugar and stir until it is dissolved. Then you can store it in the refrigerator. The type of sugar you use is up to you and your personal preference. When making margaritas I prefer to use an organic cane sugar.
Looking for more cocktail recipes? Try these!
Spiced Pineapple and Cilantro Margaritas
Print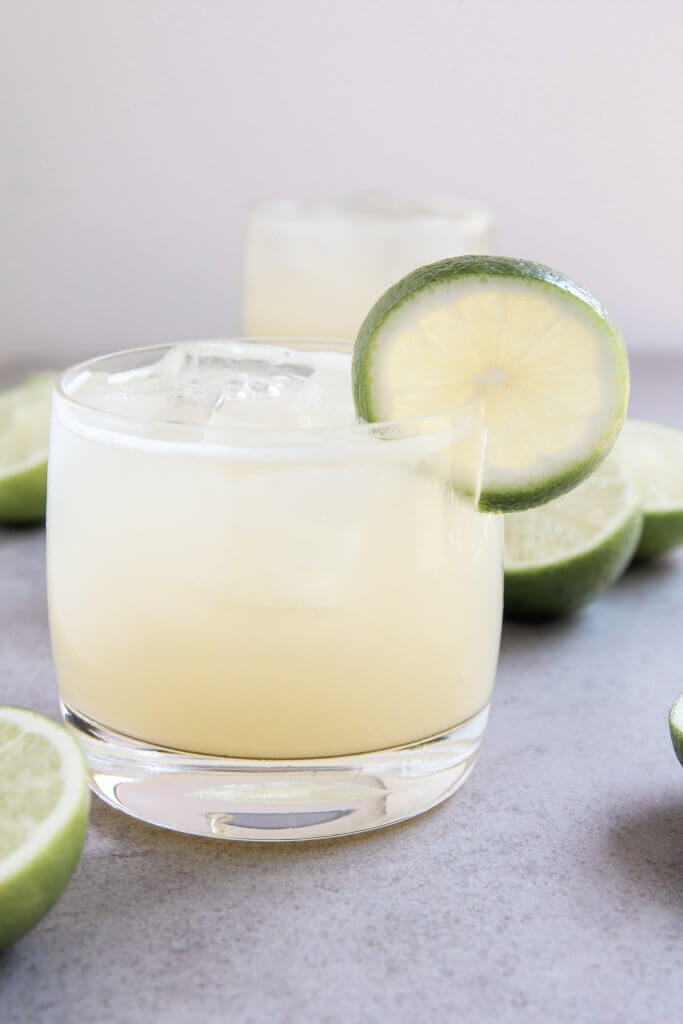 Ginger Lime Margaritas
Author:

Prep Time:

5

Cook Time:

5

Total Time:

10 minutes

Yield:

1 margarita

Category:

cocktails

Method:

shaker tin
---
Description
Give your margaritas a little extra kick with the addition of ginger juice. A simple margarita recipe with tequila, orange liqueur, lime, ginger and simple syrup.
---
·       2 ounces 100% Agave tequila
·       1 ounce orange liqueur
·       1 ounce freshly squeezed lime juice
·       ½ ounce ginger juice (I prefer Ginger People)
·       ¼ ounce  simple syrup
---
Instructions
1.     Combine all the ingredients in the cocktail shaker. Add ice.
2.     Shake until the outside of the shaker is frosted and contents are cold.
3.     Strain in to a glass filled with ice and serve immediately with a lime wedge.
---
Notes
Simple syrup is a 1:1 ratio of water to sugar. Dissolve the sugar in hot water and then store in the refrigerator in an airtight container.
You can easily double the recipe if you are making this drink for two!
Keywords: ginger margarita recipe, how to make ginger margaritas, ginger people ginger juice, true food kitchen ginger margarita, ginger lime margarita