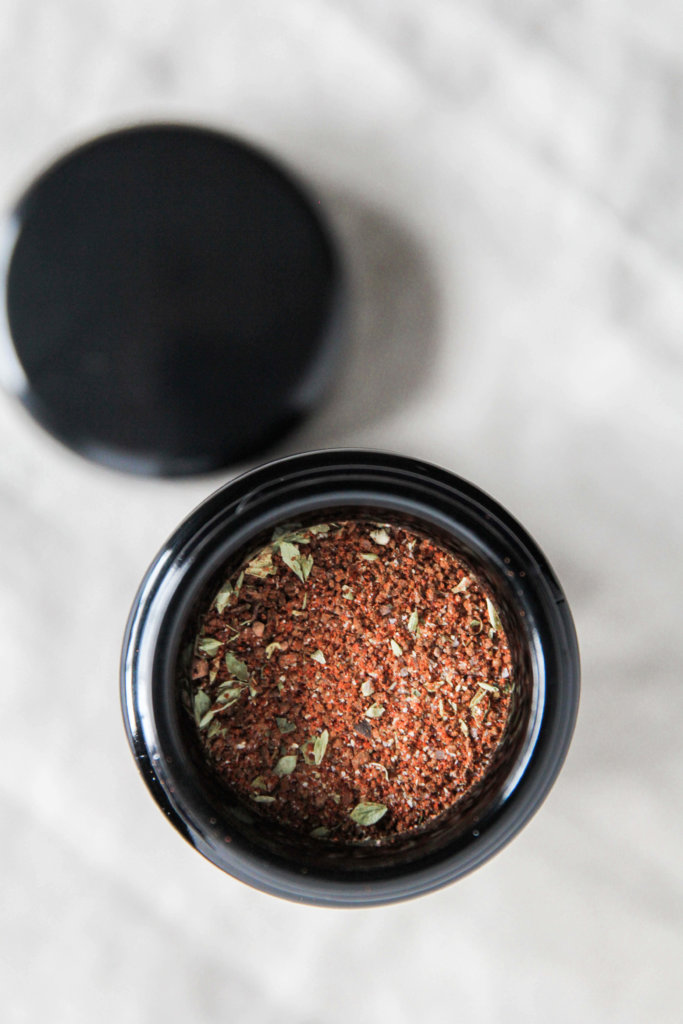 I have had this Coffee Chili Rub recipe for quite some time and was waiting for the perfect time to share it with you all. Well I finally figured out the right time when I was sent some Infinity Jars. This rub was one of my favorite recipes but I was struggling with the aspect of shelf life and storage. I was noticing that the blend was not staying fresh long enough for us to use it all.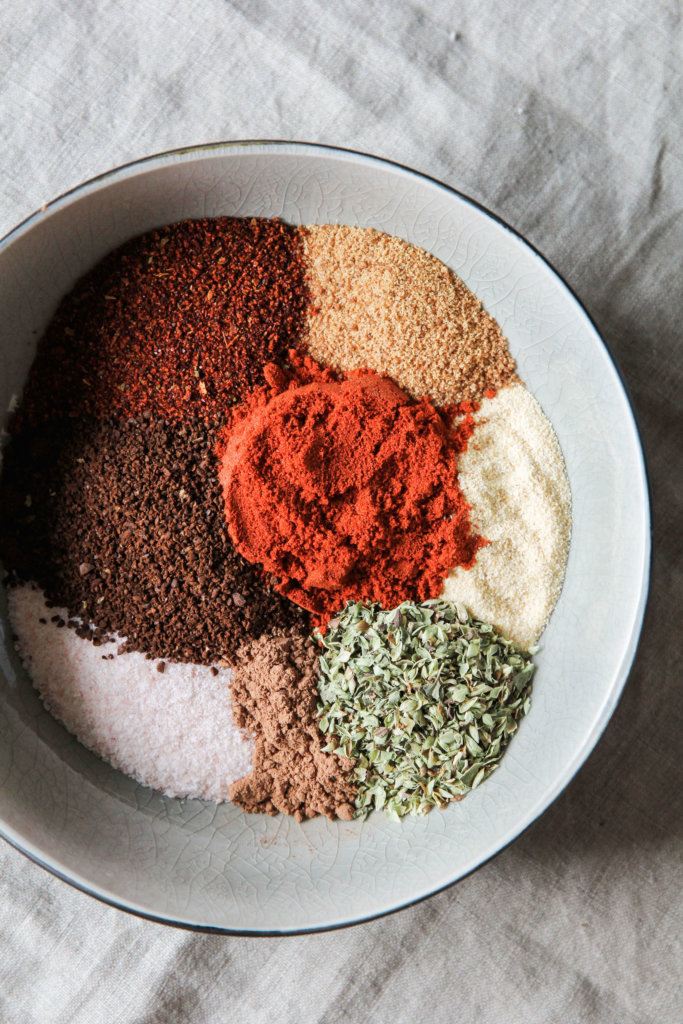 We are kind of coffee addicts in this house. We have a million different ways to brew it and a super nice grinder and we are basically one of those weird coffee people. My concern with this recipe was that the flavor of the ground coffee would be compromised after just a day or two. Well this is where these Screw Top Glass Infinity Jars comes in. The glass jars are not only super classy looking but they are designed to keep things fresh longer.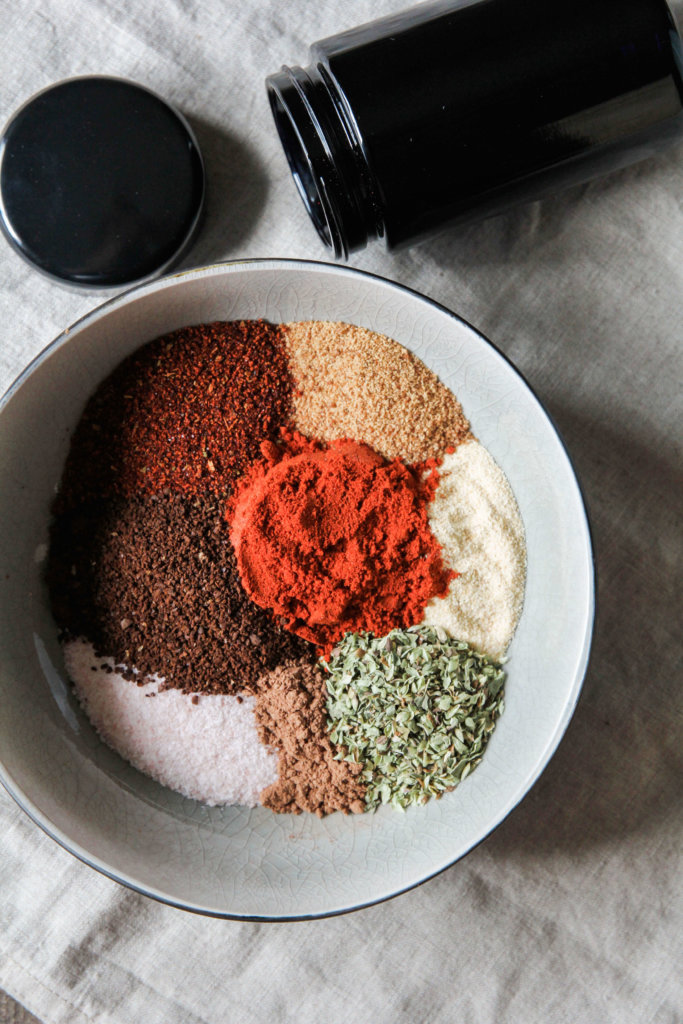 Their website explains a lot of the science behind it HERE but in summary –
"Infinity Jars can actually slow down the decaying process of organic matter while maintaining the freshness of whatever you put inside. What sets Infinity Jars apart from all other jars is that it blocks out all harmful visible light rays while selectively ALLOWING infrared and UV-A rays."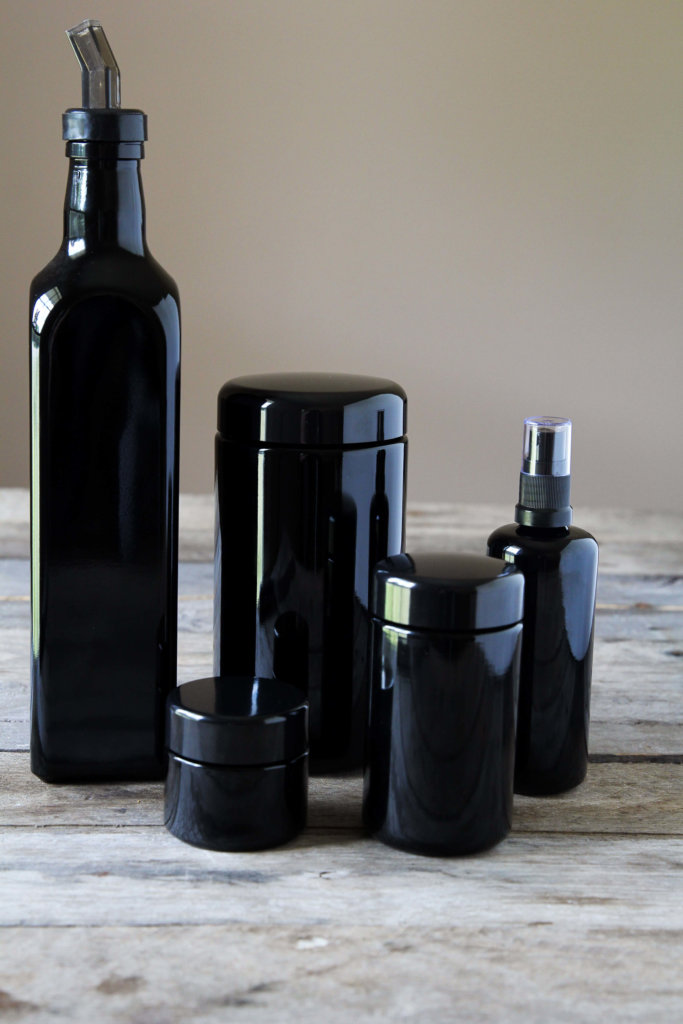 SO awesome right?! I have been playing around with the jars for the past month and have been really pleased with them so far. Since I received this Square Glass Bottle with the spout I have been working on a red chile infusion and can't wait to share the recipe when I finally get it right!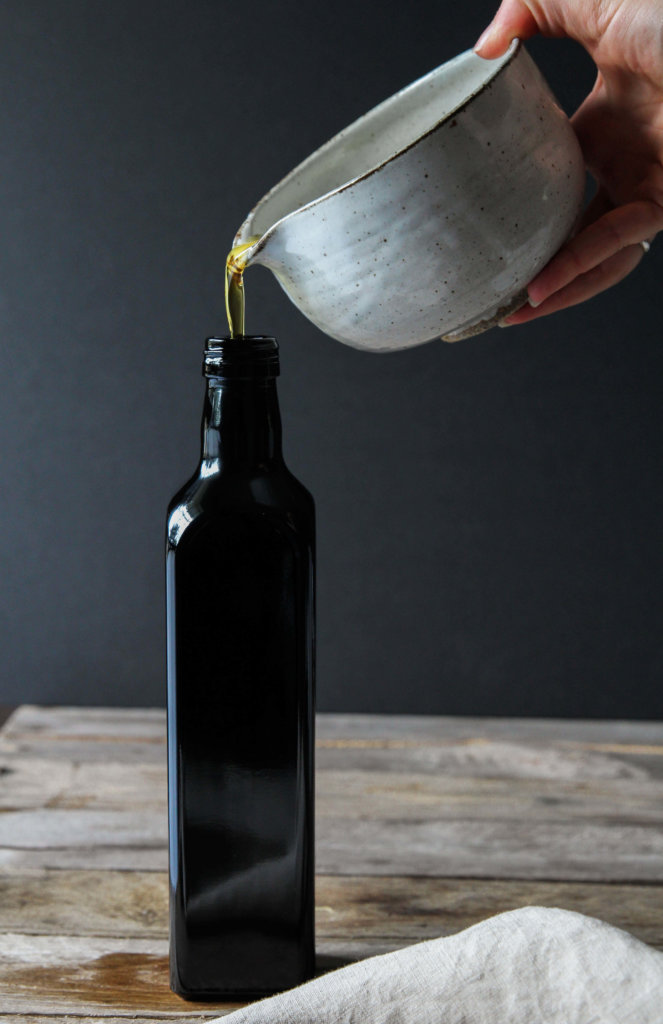 I made this coffee rub several weeks ago and it still smells and tastes like I made it yesterday. I love being able to make different flavored rubs and oil infusions and know that they are not going to go bad before I can use it all.
I have several different sizes in the screw top glass jars and also a spray bottle so I am sure you will see more posts on the blog as I use them. These air tight glass jars are a great option though for proper storage of food and especially great jars if it is something that is really sensitive to light or odors.
I am really excited that the super wonderful people at Infinity Jars are also offering 15% off to my readers. You can just use the code "JKITCHEN" at checkout. You can shop their full range of products HERE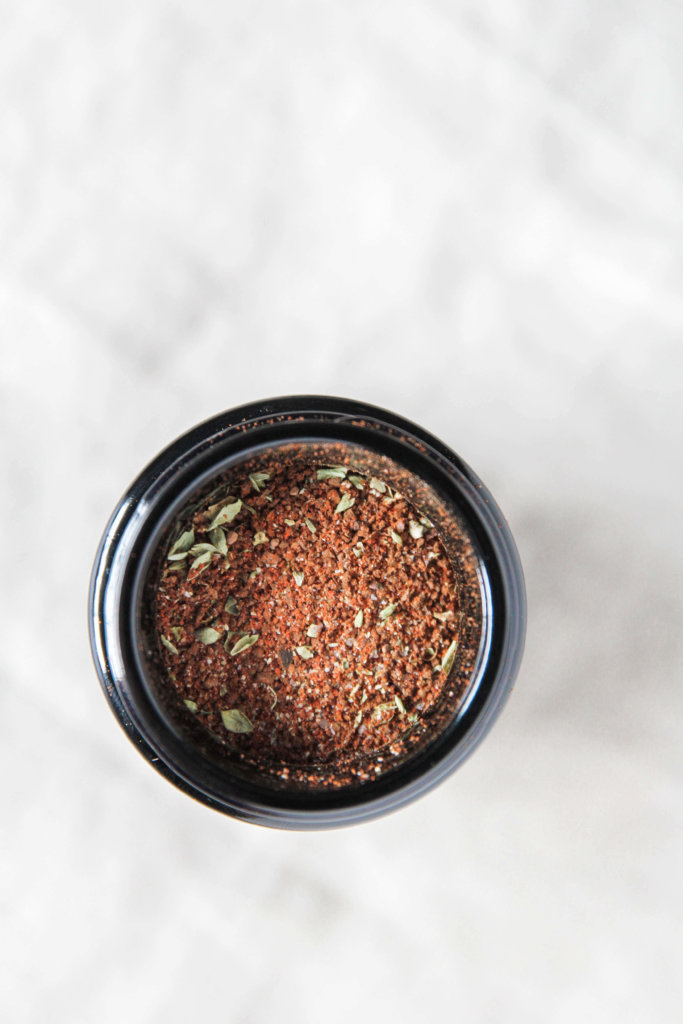 Print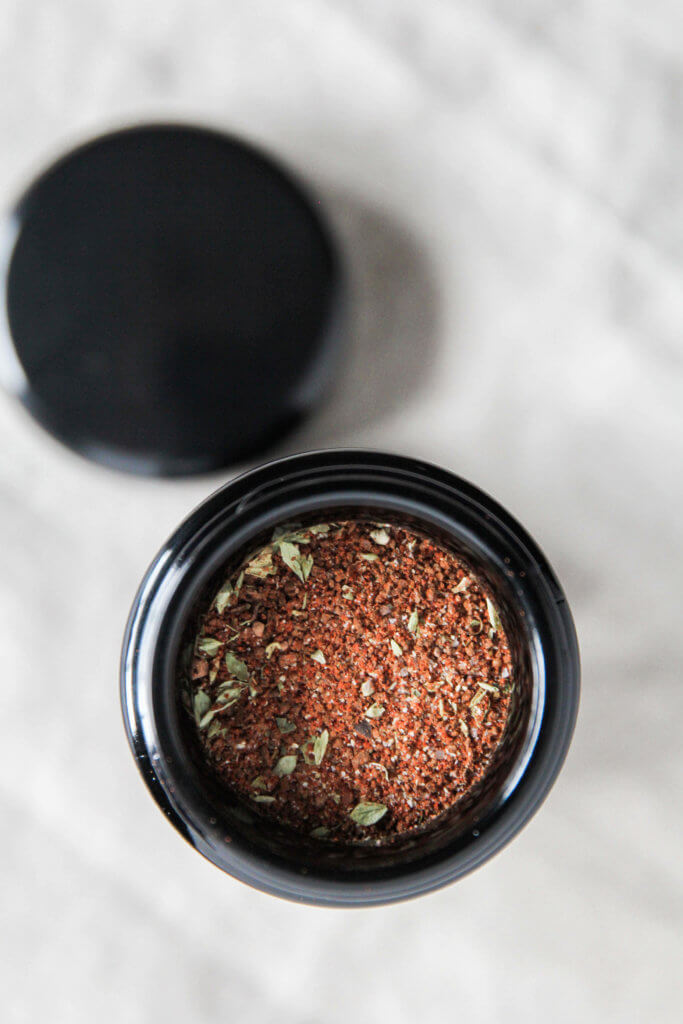 Coffee Chili Rub
Author:

Prep Time:

5

Total Time:

10

Category:

Spices
---
3 Tbsp

ground coffee, medium grind

2 tsp

cocoa powder

1 Tbsp

granulated garlic

1 Tbsp

smoked paprika

1 Tbsp

chili powder

1 Tbsp

coconut sugar

2 tsp

salt (I prefer pink Himalayan)

2 tsp

oregano
---
---
---
Keywords: coffee chili rub, how to make coffee chili rub, infinity jars,