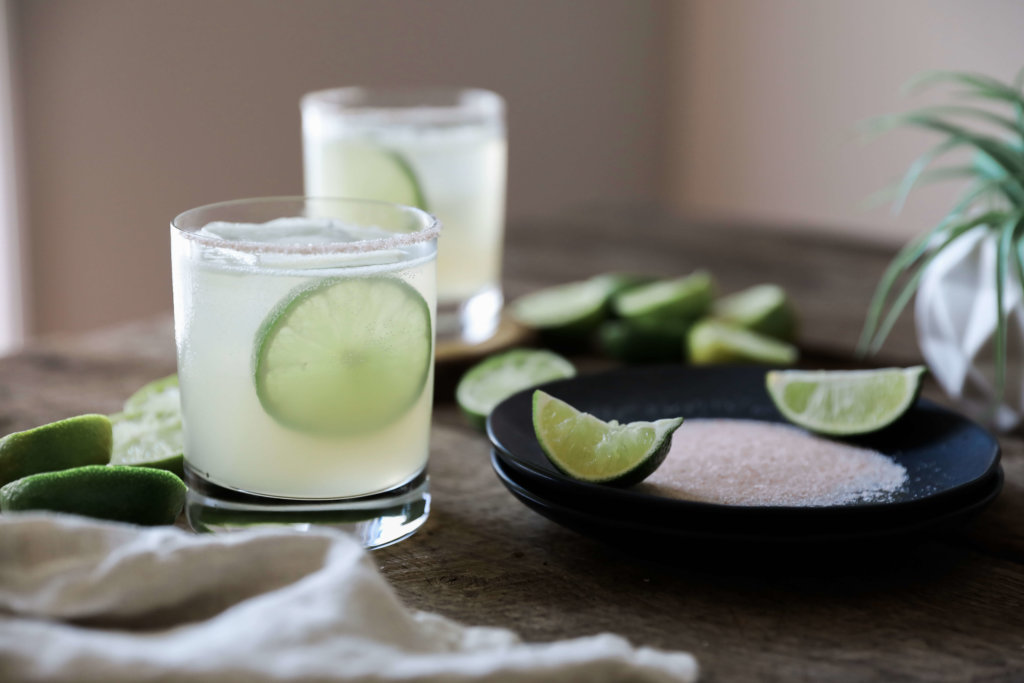 Finally sharing a Classic Margarita recipe! The very first margarita I ever had was with Jose Cuevro with Jose Cuervo strawberry mix. It is almost a little painful for me to admit that to you all. I remember liking it at the time and probably because it was a sugar laden drink that didn't actually taste like alcohol.
Well to be perfectly honest you probably couldn't pay me to drink Jose Cuevro now. Pro tip – don't drink that stuff….just don't do it.
Once I realized that real, 100% agave tequila tasted so good I didn't want to drink a crappy, sugar laden margarita. I started looking for a classic margarita recipe and discovered that a lot of recipes recommended 2-1-1. The simplest recipe ever – 2 parts tequila, 1 part orange liqueur, 1 part lime juice.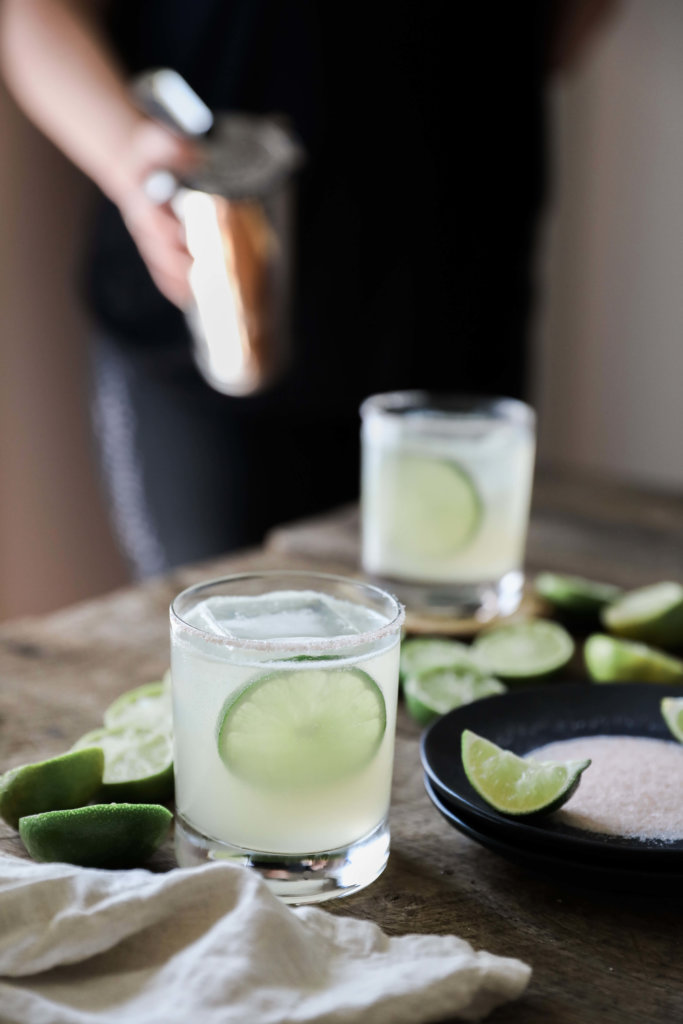 Well the moment I tried that my life changed forever! Is that dramatic? Absolutely – my point is. Totally changed my margarita making game.
I really can't take credit for this recipe because it has been around forever but I did want to share with you all what I personally like to make. I also had a friend text me recently for a recipe and I was kind of confused why I had never blogged this. Hah!
I am also super excited to be partnering with Drizly to bring you this recipe. Have you heard of them? They are an online alcohol delivery service that partners with local liquor stores to deliver ingredients right to your door! Yes, literally to your door (It's amazing). You can download the app on your phone or visit their website HERE to see if they deliver in your area. I have used it on several occasions and it is a crazy awesome idea and super convenient. So if you and your friends have already started on the margaritas you can just hop on your phone and get more supplies delivered to you….#winning.
This recipe is for one margarita (hint: it is strong). You can easily double this recipe in a cocktail shaker for multiple drinks. Feel free to muddle your favorite fruit or get creative and add some other liqueurs. We like to substitute St. Germain for the orange liqueur sometimes. You can also check out my Ginger Lime Margarita and Spiced Pineapple.
Hope you join me in making an AWESOME margarita and tacos! Cheers!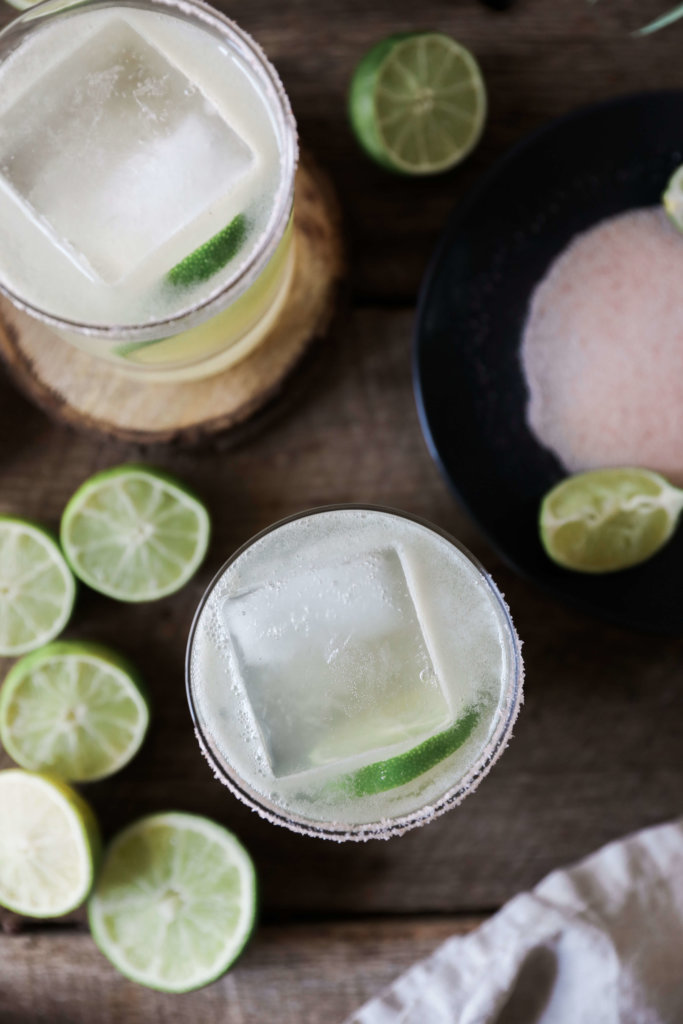 Print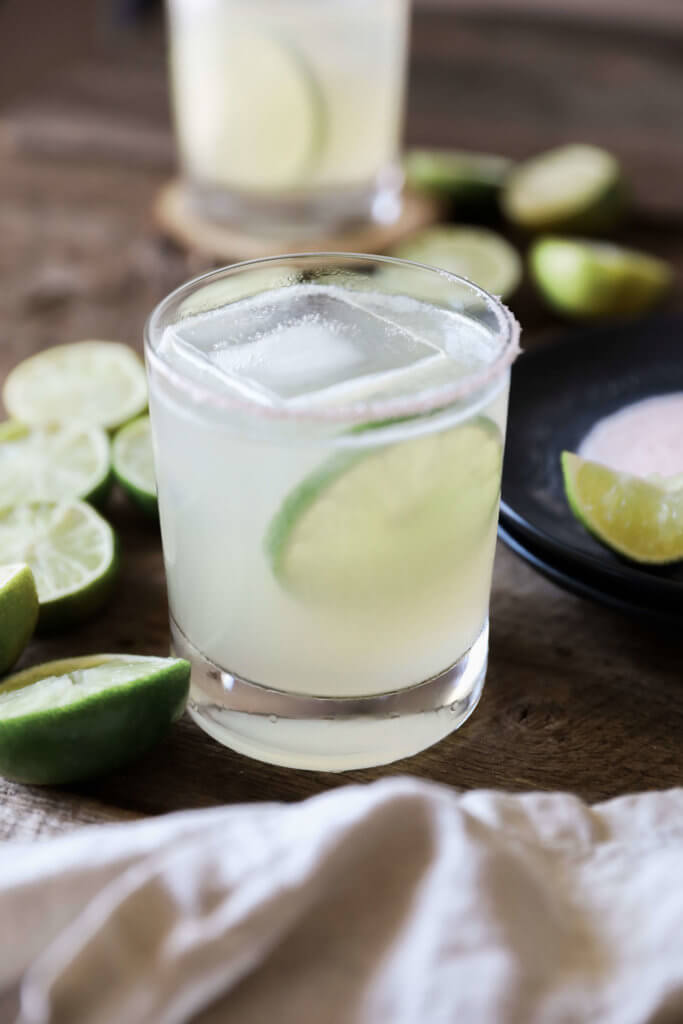 Classic Margarita
Author:

Prep Time:

3

Total Time:

5
---
---
Instructions
Fill a cocktail shaker with ice and combine all the ingredients in the cocktail shaker.
Shake until the outside of the shaker is frosted and contents are cold.
Strain in to a glass filled with ice and serve.
---
Notes
You can add a little simple syrup if you wish to make it a little less tart. We sometimes chose to do that when the limes are on the more tart side.
Simple syrup is a 1:1 ratio of water to sugar. Dissolve the sugar in hot water and then store in the refrigerator in an airtight container. I like to use organic cane sugar or demerara sugar.
---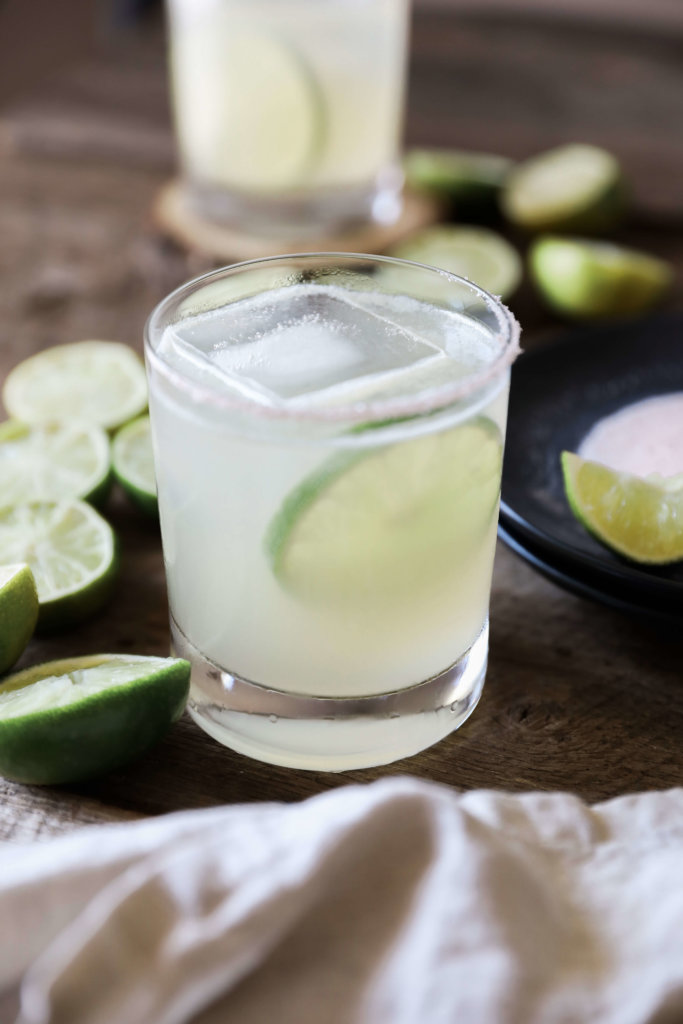 *Disclosure: This post was sponsored by drizzly but the views and opinions are my own