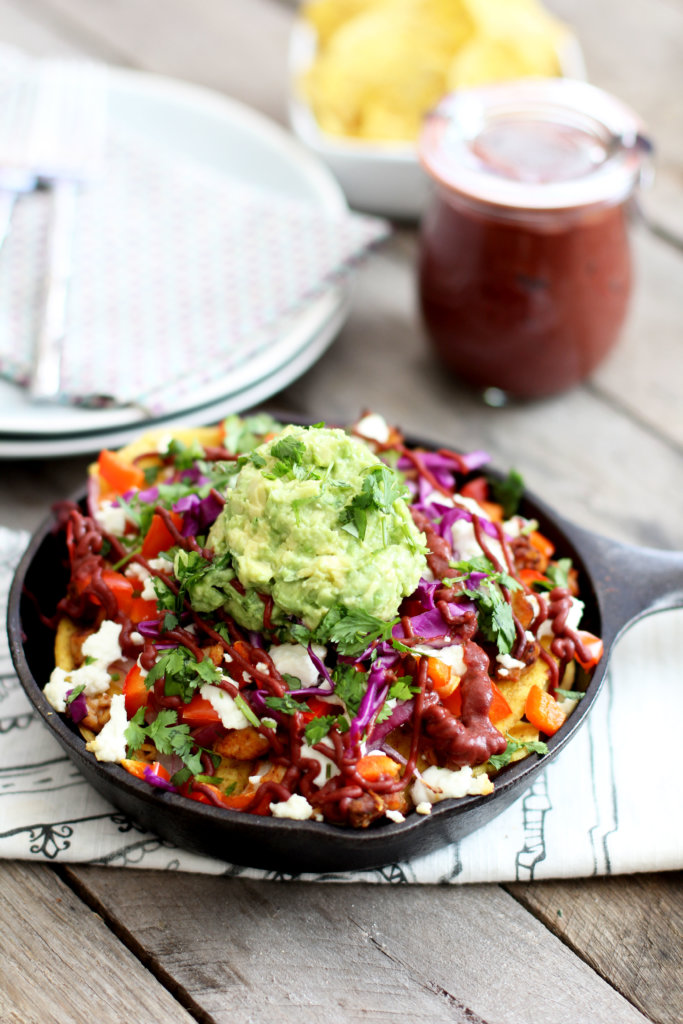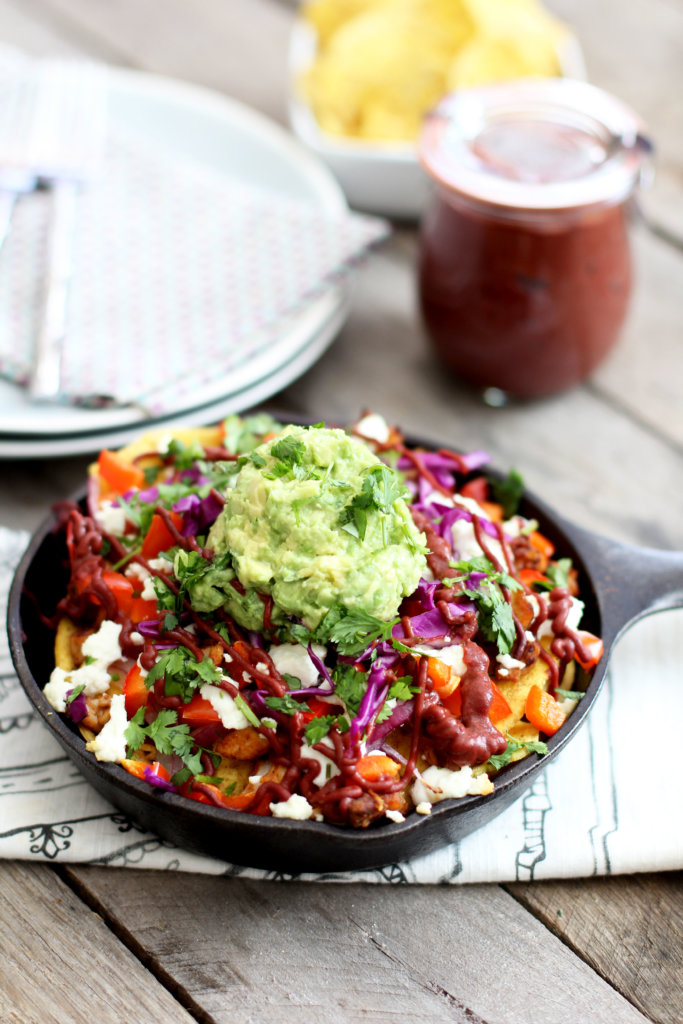 I'm really excited to spend some time talking about Artisan Tropic and share a recipe for BBQ chicken plantain nachos made with their amazing sea salt strips. I am trying to remember how I first heard about Artisan Tropic. I think it was through an Instagram post with one of the other food bloggers I follow. I have a healthy obsession with plantains. I always call them my superfood because every time I eat them I feel like I can get anything done. They just give me so much energy. I was super excited when I realized that Artisan Tropic did not use any seed oils for their products and used palm oil instead. I immediately bought a whole 12 bag case of the sea salt plantain chips. My husband said, "That is a lot of chips! It will take us a while to eat those!" Yeah….didn't take us very long at all to finish 12 bags!
We ended up taking a few bags with us on a trip to South Carolina for my brother's wedding and took a picture of them and posted them on Instagram. Shortly after that I received an email from Marie at Artisan Tropics. I remember reading the email and just being completely overwhelmed with gratitude. Maria also suffered from an autoimmune disorder and explained how Artisan Tropic's came to be through her illness and a lot of dietary changes she had to make in order to heal. They are a family owned business that is passionate about healthy living and snacking. At the end of the email she took the time to encourage me in my health journey and just showed so much compassion toward me. I was really just blown away by her kindness and the desire Artisan Tropic has to support people who are fighting through illness. I really am so grateful for their encouragement and support. You can read more about their story here.
Now we will talk about some of their products I got to sample. I got the chance to sample their strip variety and also the baked fruit thins.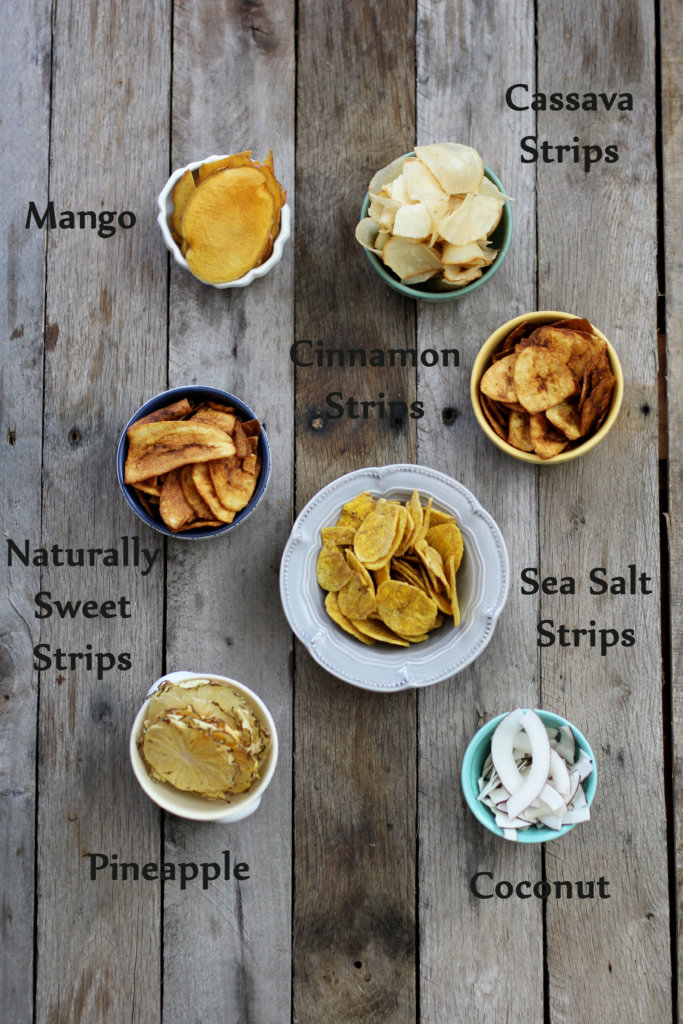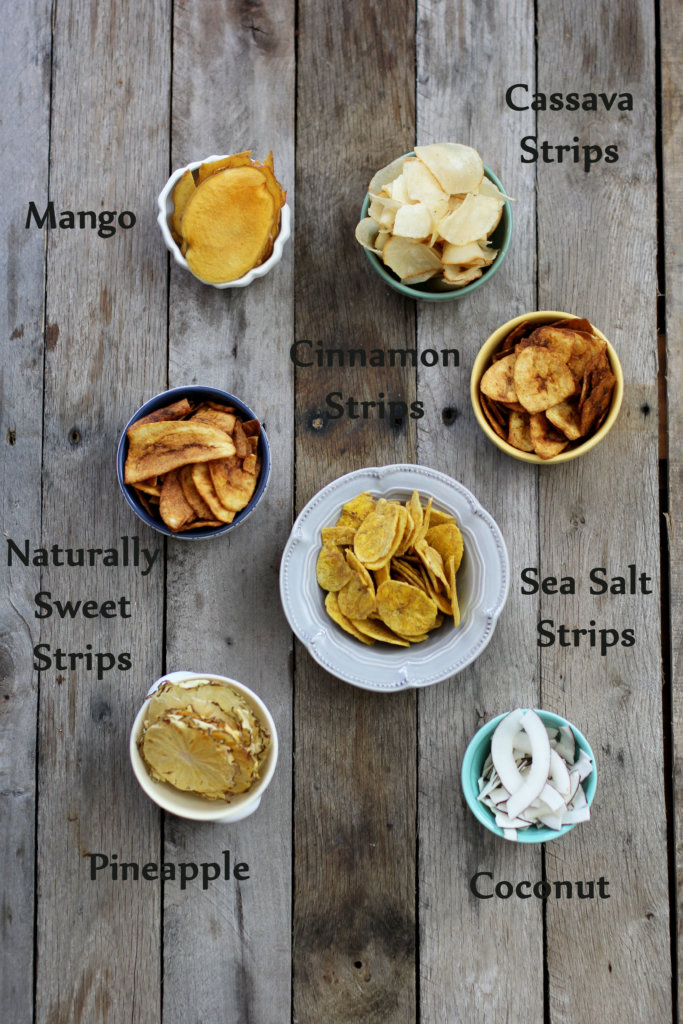 Plantain Strips Naturally Sweet
Plantain Strips Naturally Sweet with Cinnamon
One thing I really love about the strips is that they are actually large strips which are perfect for things like nachos and dipping in guacamole. The strips with Sea Salt are perfect for something savory like nachos. The Naturally Sweet has just a hint of sweetness and reminds of a very ripe plantain. The Cinnamon is a great little snack and I honestly just liked eating those by themselves. It is a great way to curb a sweet tooth. I love all the plantain strips but my husband and I both really loved the Cassava Strips. They honestly tasted a lot like potato chips. They also have a new flavor coming out this spring – Natural Chili Pepper! I have a feeling those are going to become my new favorite because I LOVE all things spicy.
The baked fruit thins were totally different than what I expected and I mean that in the best way. Usually most fruit thins I have bought in the past are chewy. However, these are paper thin and very crispy and I LOVED that! They also are not baked in nasty seed oils and only slightly sweetened with some cane sugar. My favorite was probably the coconut strips but I also really love coconut.
I love being able to create recipes for product reviews that I do because I want to show you a fun way to use their products. There were probably a million different things I could have done but I got inspired to do some BBQ chicken nachos. I am also including a BBQ sauce recipe with this that is a great combination of tangy, spicy and slightly sweetened with blueberries. Plantains have a natural sweetness to them so I decided to pair it with a tangy sauce to compliment that flavor. You can easily adjust toppings to your personal favorites.
Enjoy!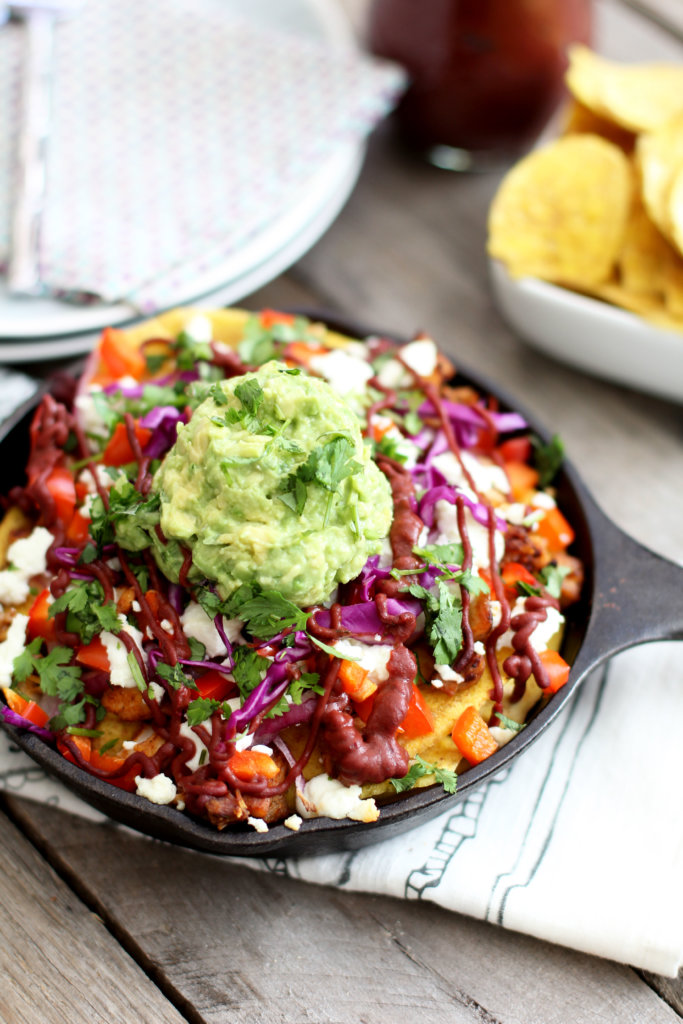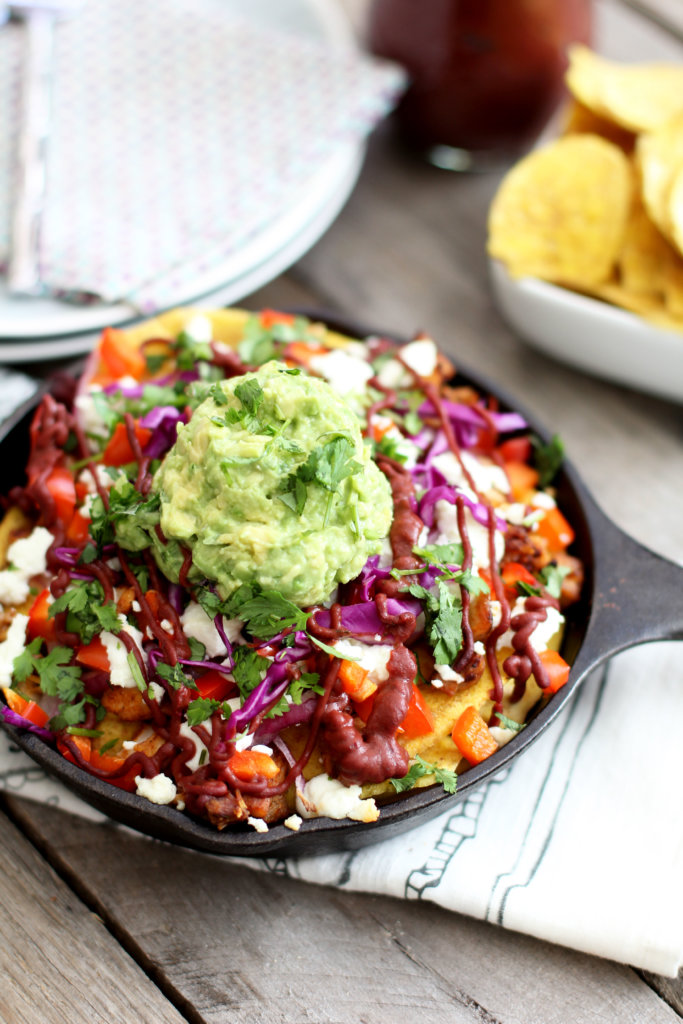 Print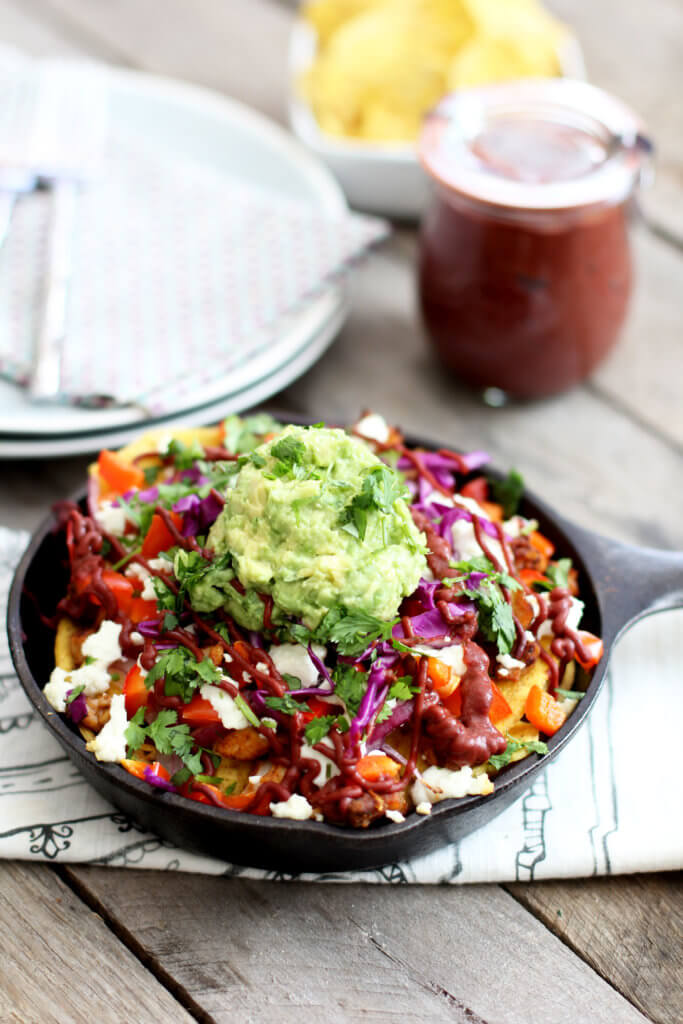 BBQ Chicken Plantain Nachos
Author:

Prep Time:

30

Cook Time:

20

Total Time:

50 minutes
---
BBQ Sauce
1

6 oz can tomato paste

2/3 cup

raw apple cider vinegar

1 Tbsp

balsamic vinegar

½ cup

mustard

½ cup

blueberries

1 tsp

ancho chili powder

1 tsp

chili powder

½ tsp

oregano

½ tsp

salt/pepper

2

garlic cloves
BBQ Chicken
1

lb boneless, skinless chicken thighs

1 Tbsp

olive oil

½ tsp

sea salt

½ tsp

black pepper
Nachos
½

–

1

cup BBQ chicken, chopped

1/2 cup

red pepper

1/4 cup

red onion

5 oz

goat cheese (optional)

1/2 cup

red cabbage

1/4

cilantro
Guacamole
---
Instructions
BBQ Sauce
Place all ingredients in a high speed blender and blend until smooth.
Pour mixture through a sieve and into a sauce pan. Let the sauce lightly simmer on medium heat for approximately 10 minutes.
Chicken
Preheat grill to 450. Toss chicken in olive oil, salt and pepper.
One grill is preheated place the chicken on and sear on one side for 2-3 minutes and flip.
Baste the chicken with bbq sauce and cook for 2-3 minutes and flip the chicken over.
Repeat the process until chicken registers around 165.
Let the chicken set for a few minutes and then finely chop and toss with a tablespoon of sauce.
Assembly
Preheat oven to 425.
Layer the plantain strips in a cast iron pan or on a baking sheet with parchment paper. Top with chicken, red peppers, onions, and goat cheese.
Cook the nachos for approximately 10 minutes or until cheese has melted.
Pull out of the oven and top with red cabbage, cilantro, guacamole and more BBQ sauce if desired.
---
Notes
You can make one big pile of nachos or make several individual size nachos. I love using my six inch cast iron pan for individual portions.
---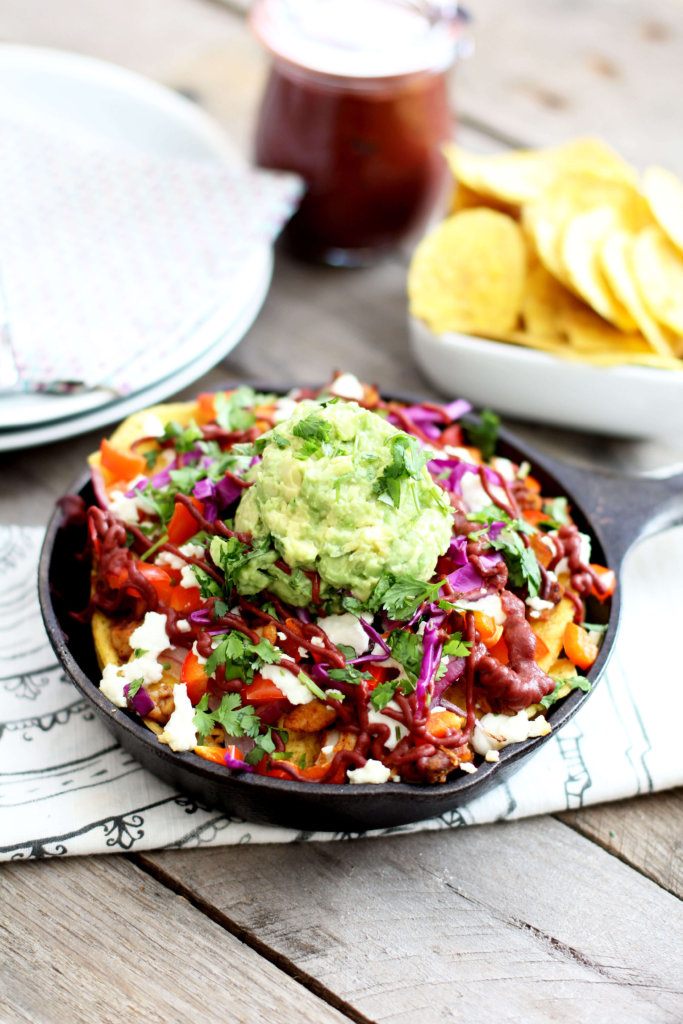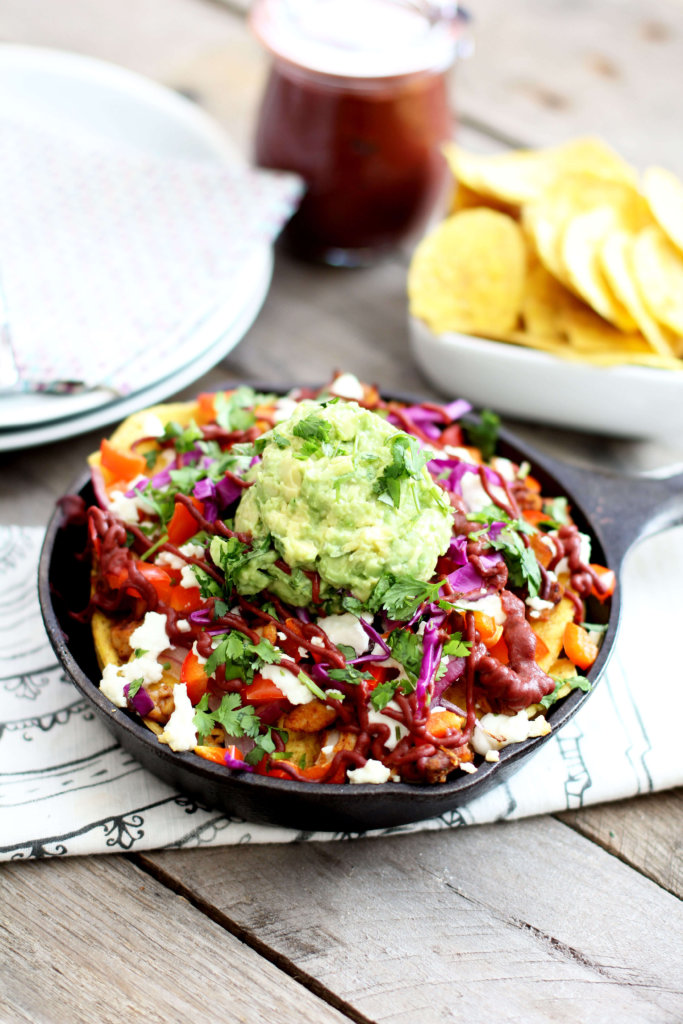 [amazon_link asins='B00R4X26J4′ template='ProductCarousel' store='jkitchenblog-20′ marketplace='US' link_id='e591f4b6-e6bb-11e7-8d4d-f92338f82170′]