I am a person who loves to keep busy and feel productive. I am notorious for just working right up until it is time to go to bed. Then as my head hits the pillow my mind continues to race and there is no way I am going to sleep for quite some time. Sleep is so incredibly important for health – especially for my autoimmune disease. Over time I have had to implement ways to relax before bed so I can have a restful night of sleep and allow my body to heal. I don't do all five of these things in one night but usually implement one or two to help me relax.
Here are my 5 Ways to Unwind Before Bed.
1. Drink Some Tea
A few years ago my husband and I did this 21 day detox and during that time we started drinking tea at night. The whole program was a good idea for us at the time but the one thing that really stuck with us was drinking a cup of tea at night. There are many tea blends that are great for relaxation. Dandelion , Turmeric Ginger and Chamomile are some of my personal favorites and you can always add a little collagen for some blood sugar balance and protein before bed. I find that just taking the time to be intentional when drinking the tea is the most important though. When I pour that cup before bed it reminds me that it is time to unwind and enjoy the tea while I read something and relax.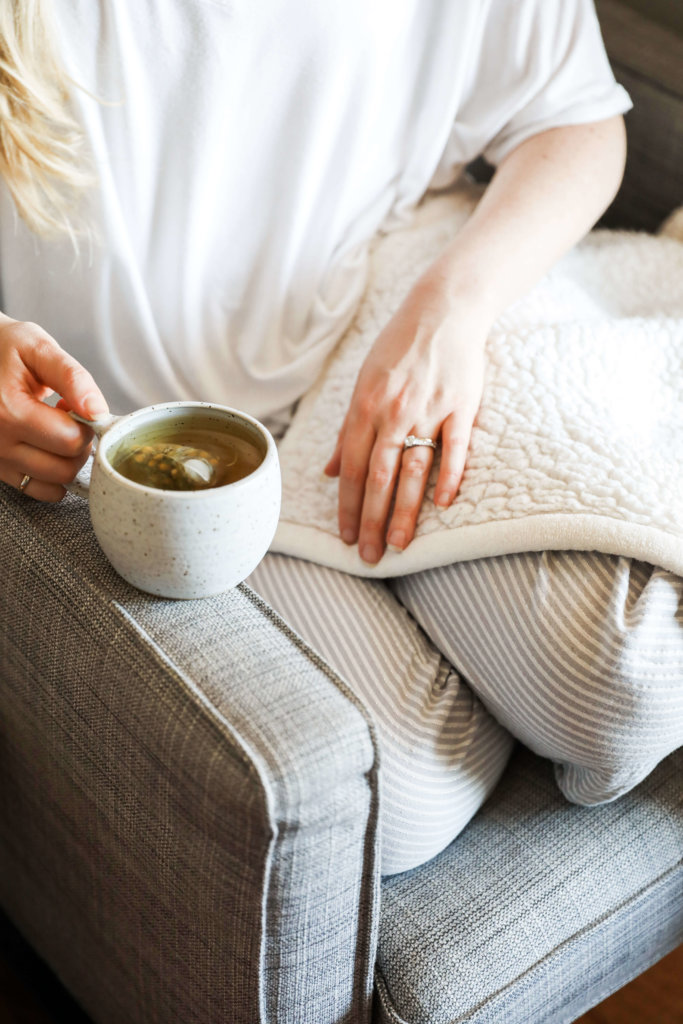 2. Take a Bath
I used to absolutely despise taking a bath. Probably because it seemed like a waste of time since I am not the best at relaxing. Well when I got sick a few years ago I started taking Epsom salt baths to help relieve some of the detox and die-off symptoms I was experiencing from my major diet/lifestyle change. I gained a new appreciation for taking a bath before bed and started to use the time to relax, think and unwind. It is still something I do frequently and instead of fighting the urge to be productive I just focus on taking care of my body and mind. Also, a super hot bath can just wipe you out and a good night's sleep is basically guaranteed after.
3. Headspace (Mindfulness and Meditation)
I downloaded the Headspace (meditation) app over a year ago but only recently started being more consistent with it. I had come to realize that I needed to work on my stress and keep my mind healthy. What I quickly realized was that my mind so desperately needed this practice. You can really do headspace at any point of the day but I found it was most effective for me at night. That is when I have the hardest time unwinding and shutting off my brain. You can signup for a 10-day free trial to see if it is a practice that will benefit you. If you find that your mind is restless I would recommend giving mindfulness and meditation a try and this app is a great starting point.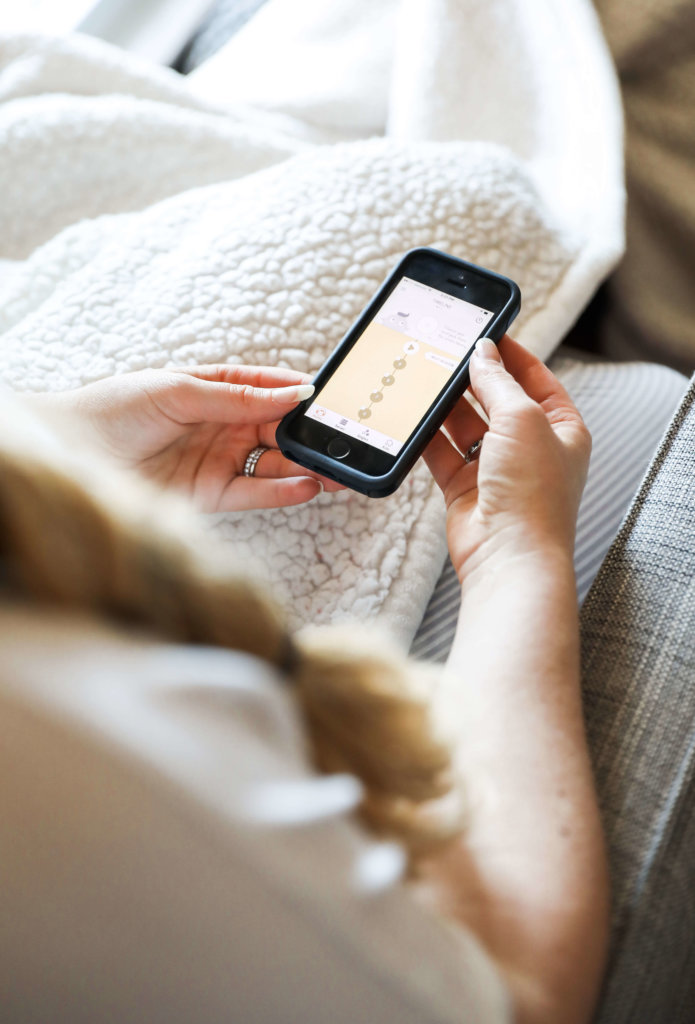 4. Yoga
Obviously doing too much exercise before bed can be a problem if it ends up giving you a major burst of energy and cortisol spike. However, a little stretching and deep breathing before bed can be beneficial for calming the body and mind before sleep.
I personally like to use the Yoga by Candace app on my phone. She has many videos dedicated to yoga before bed. It can be a great time to do some stretching and I often implement some of the mindfulness training I have been learning in Headspace.
5. Pamper Yourself (Skincare Routine + sELF-lOVE)
One thing I have started implementing in the past 6 months is taking time to love my skin. I struggled for many years to find skincare products that were not full of toxic chemicals or so natural they were not effective. I eventually just stopped doing any form of skincare routine until about 6 months ago when I learned about Beautycounter. A mission based company that not only provides safe but also high performing products. You can learn more about my switch to better beauty HERE.
I have LOVED bringing a skincare routine back in to my life. When I am feeling the need to unwind and relax I will often do a longer skincare treatment. Starting with the Purifying Charcoal Mask and then some Rejuvenating Radiance Serum to tone my skin and then hydrate with either the Vitamin C Brightening Oil or the Balancing Face Oil.
Technically I can still work on things while wearing the mask but once again, it is being intentional and using the time as a reminder to show myself some love.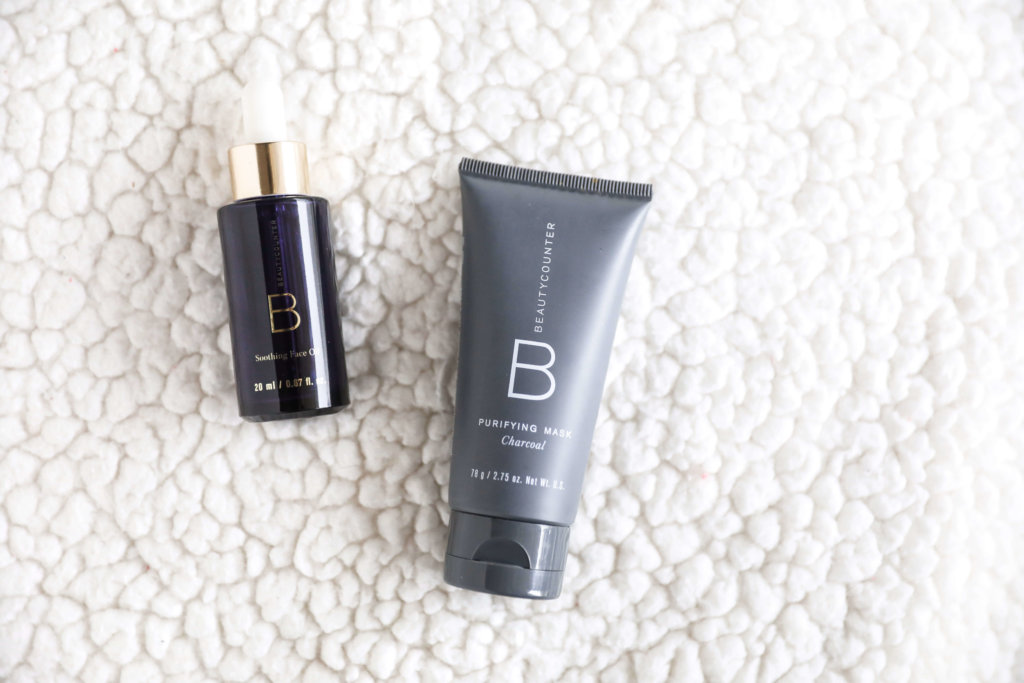 Here are some of my favorite ways to unwind before bed. I would love to hear from YOU! What are some of the things you do to relax before bed?