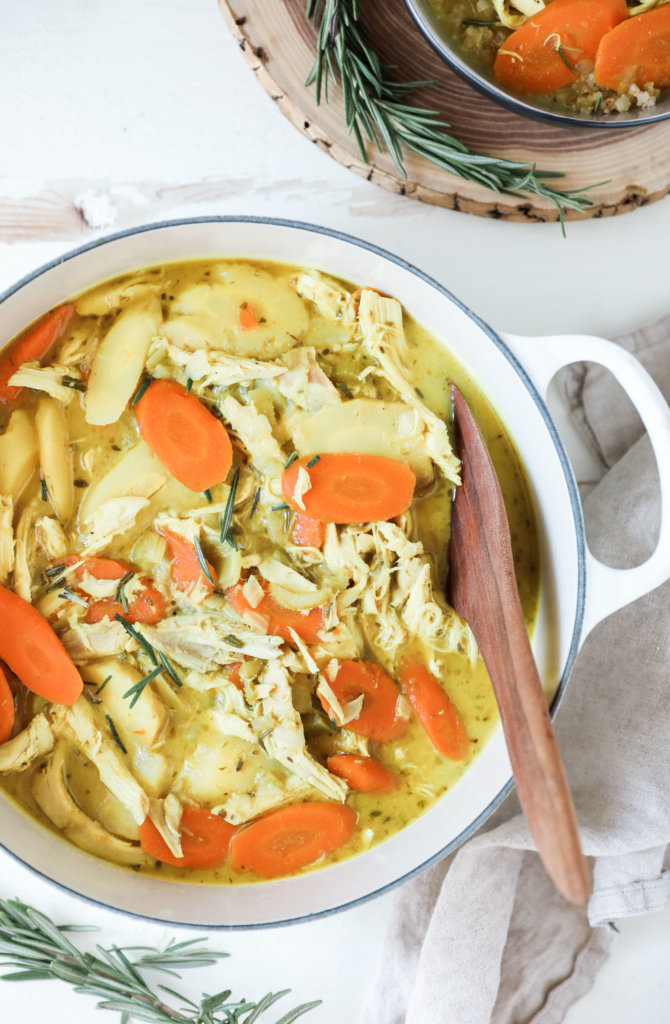 I am really excited to be sharing this Paleo Creamy Chicken Stew with Turmeric recipe over on Empowered Sustenance. I have been following Lauren for years so it is quite an honor to be guest posting today.
Okay, let's talk about this chicken stew recipe. We are starting to get glimpses of cooler weather here in Tennessee and it is getting me really excited for fall. During the colder months we basically live on soups and stews. They are usually so healthy, satisfying and also great for meal prep.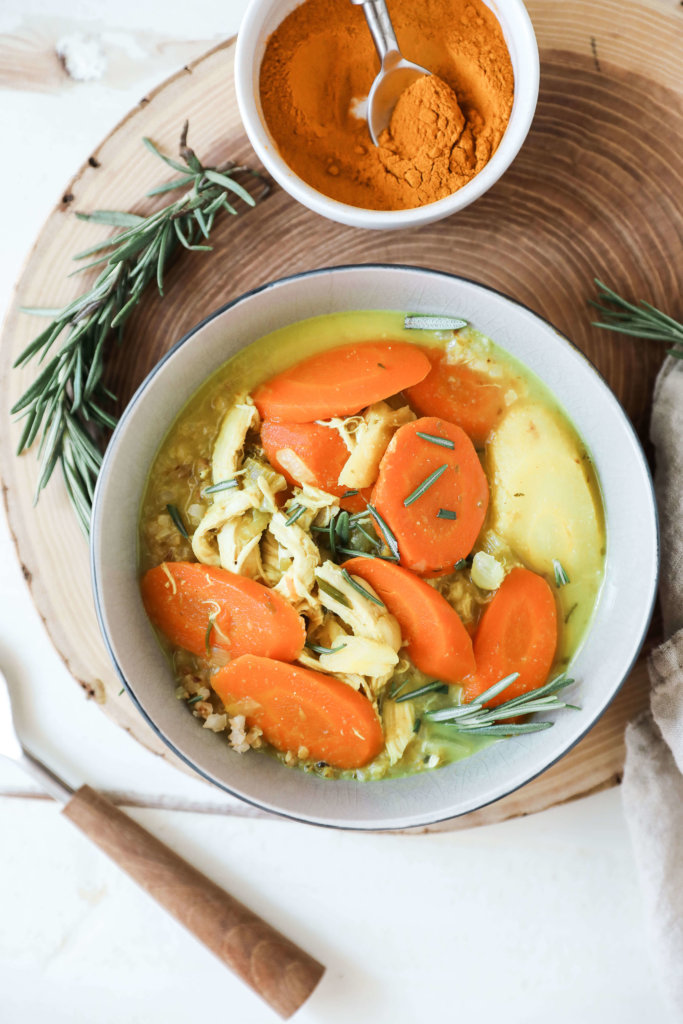 I make a lot of beef stews but decided that it would be fun to create a hearty and nourishing chicken stew. This soup is actually incredibly easy and packed full of vegetables and anti-inflammatory spices. I love the addition of the full-fat coconut milk. It proves a comforting creamy taste. It really makes for a perfect healthy, weeknight meal. The anti-inflammatory spices make this a perfect dish to make when you are starting to feel under the weather.
This stew can be served over some cauliflower rice for some extra vegetables and flavor or eaten as is. Feel free to get creative and add some of your favorite vegetables!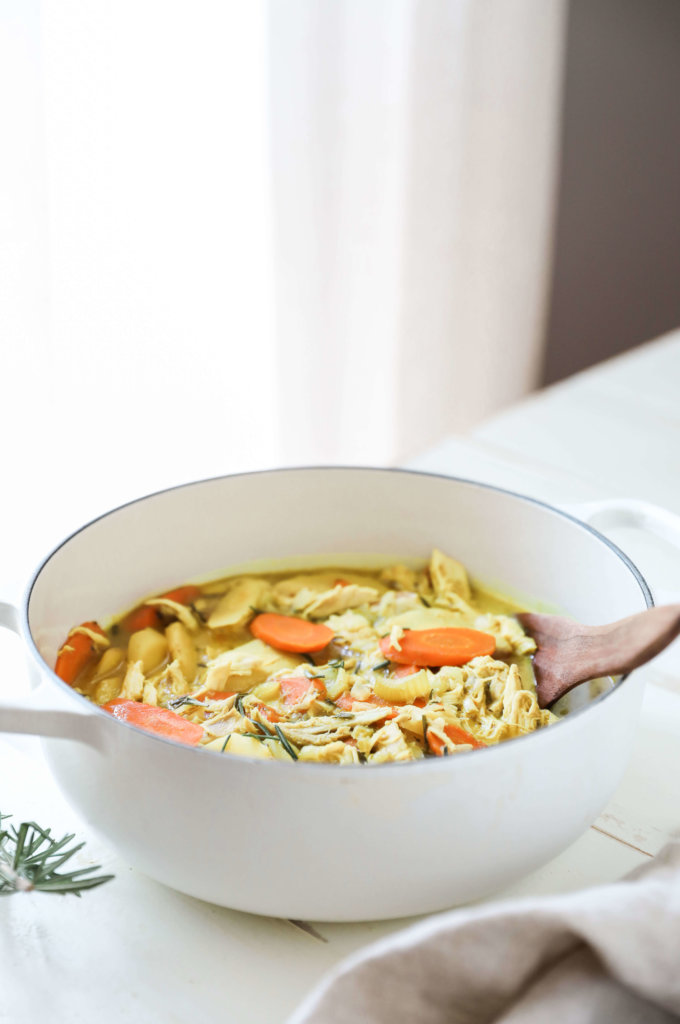 You can grab the recipe HERE on Empowered Sustenance.
Enjoy!