When JORD first reached out to me about reviewing one their watches I was super excited because their pieces are absolutely beautiful but also because my husband is a really big watch guy. I knew that this would just be a really fun review to do with my husband.
Before I talk more about this Frankie Ebony & Gold watch that we received here is a little bit about JORD.
This innovative company creates handcrafted, sustainable wood watches. Each face is made from Sapphire. A synthetic crystal rather than actual glass and is second only to diamond as the hardest and most scratch resistant materials on earth.
They have over 10 different types of wood they use for their watches including ebony, bamboo, sandalwood, walnut and many more beautiful finishes.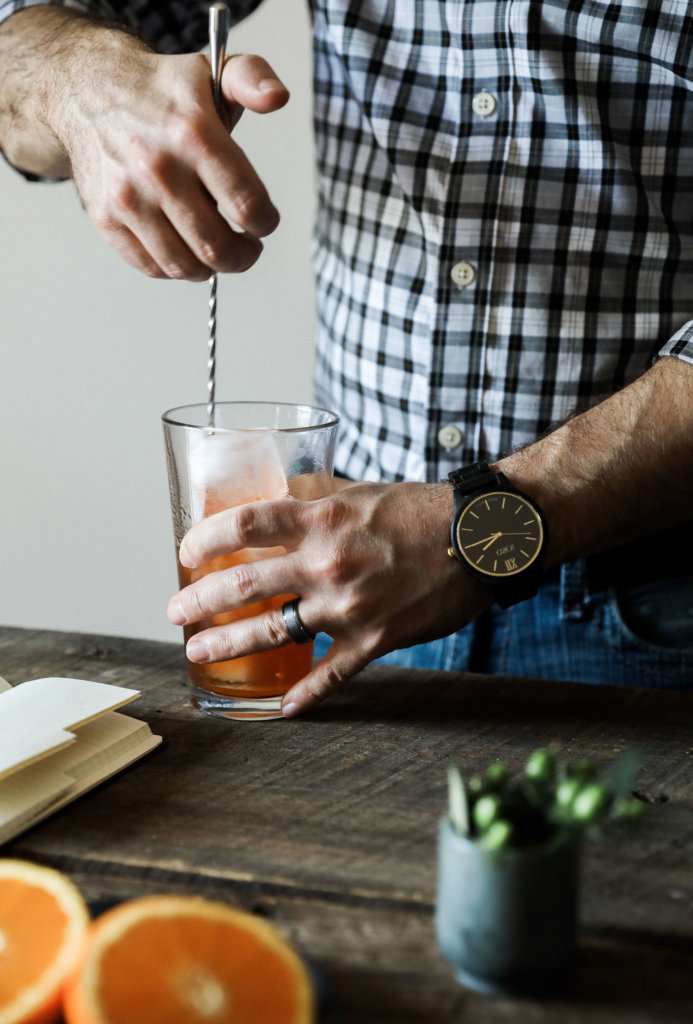 At this point you may be wondering what the deal is with all the cocktail photos and I will totally explain that shortly. When we first opened up the package and I saw this Ebony and Gold watch I immediately thought "classic." It is a beautiful, sleek and classic looking watch.
My husband said, "Beauty in simplicity. This watch draws its beauty from the natural grain of the wood matched with the elegance of the watch face."
This cool Ebony and Gold wood watch is just one of many beautiful and unique pieces JORD makes. Be sure to check out their line of men's line HERE and women's line HERE.
There are many things I think of with the term "classic." So many timeless pieces of clothing, accessories, food, styles and cars that will never get old Because Classic Never Goes Out of Style.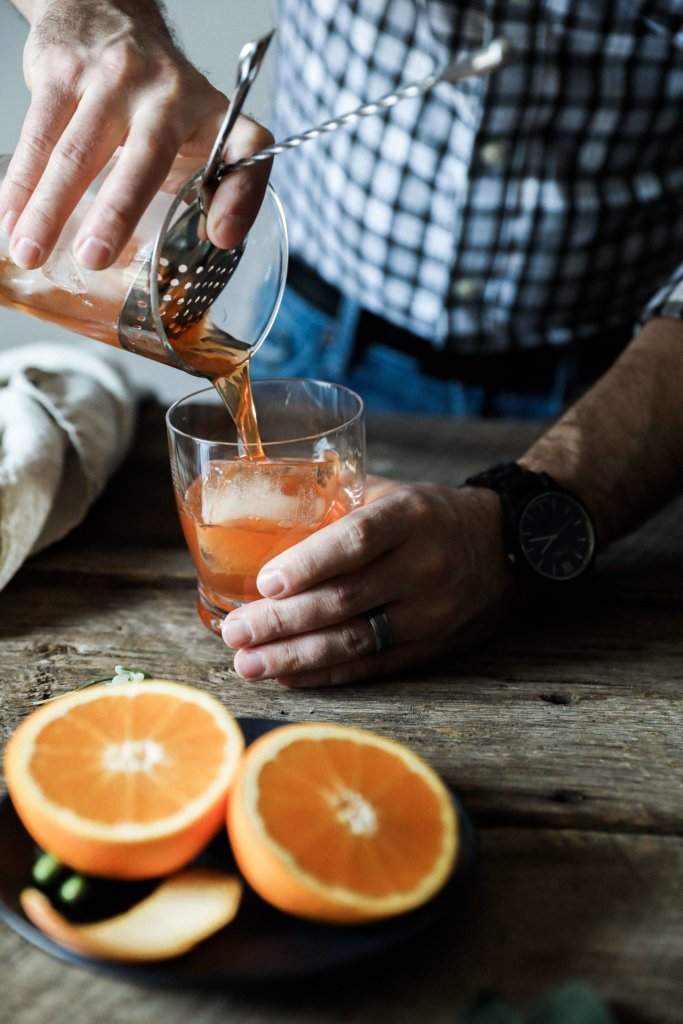 Since I am a foodie at heart one of the first things I thought of was an Old Fashion. This drink dates back to the 1800s. Over the years it has been adapted and changed but the original concept and recipe is still around. An Old Fashion really starts with four simple and classic ingredients.
Spirit
Bitters
Sugar
Water (ICE)
A sign of a good bar is one that sticks to these 4 classic components. AKA: NO muddled sugary orange or cherry.
I told my husband that this is how we were going to review the watch. By pairing two classics – a stylish men's wooden watch and a go-to (classic) Old Fashion recipe.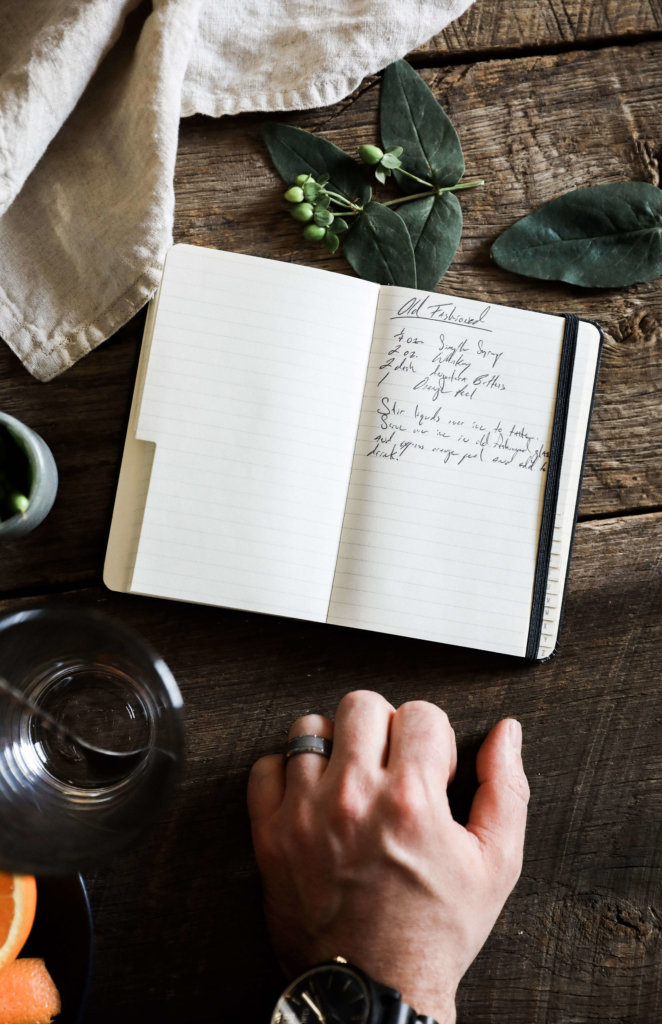 Old Fashion
Yields 1:
2 oz whiskey (we prefer Rye)
2 dashes angostura bitters
¼ oz simple syrup
1 orange peel
Fill a mixing glass (or pint glass) with ice.
Add the whiskey, angostura and simple syrup and stir until cold and ice has reduced the harshness of the liquor.
Serve over a large ice cube and express an orange peel on top and add it to the drink.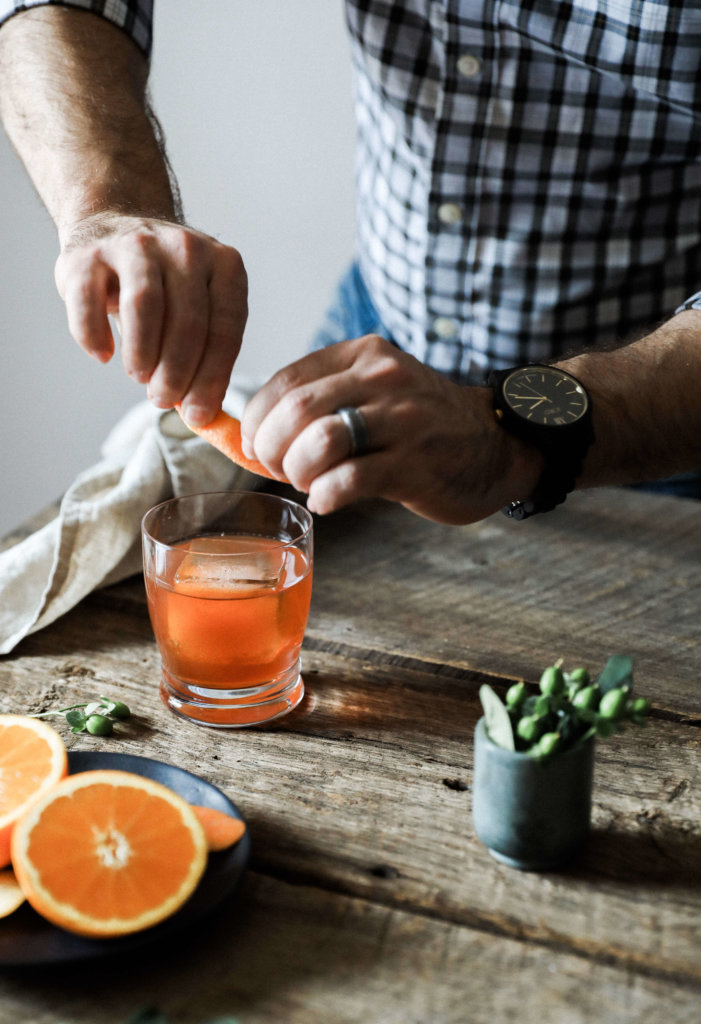 This post doesn't end with a delicious cocktail. You also have the chance to win a $100 gift card to purchase your very own JORD Wooden Watch. Follow the link below. Giveaway will end March 12th 2017